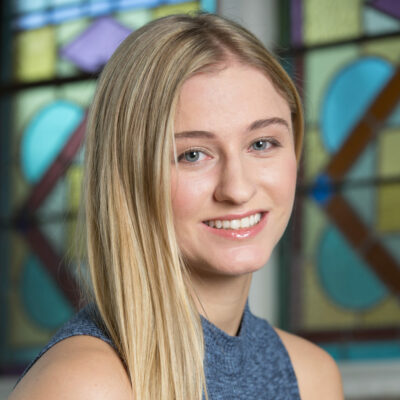 Olivia Arcangeli
Swallowing Clouds Facilitator (Dance)
Originally from Aurora Ontario, Olivia Arcangeli began her dance training studying ballet, Jazz and Modern. Later, Arcangeli found herself at The School of Toronto Dance Theatre where she graduated in 2018. Arcangeli was also involved as an assistant to Michelle Silagy in We Dance; a dance project celebrating differently abled movers. She performed one for five, choreographed by Kristen Innes Stambolic as part of Summerworks Performance Festival 2018. Summer programs she has attended include Dance Italia, TransFormation Danse, Peggy Baker Dance Projects August Intensive, and Dance Ability International Teacher Intensive Course. She has worked with choreographers including Tedd Robinson, Sharon B. Moore, Julia Sasso, and Peggy Baker. More recently, Arcangeli co-produced a show entitled Fuse, where she created and performed a piece. She is an assistant teacher in the Young Dancer's program at The School of Toronto Dance Theatre and has recently finished her Yoga teachers certification.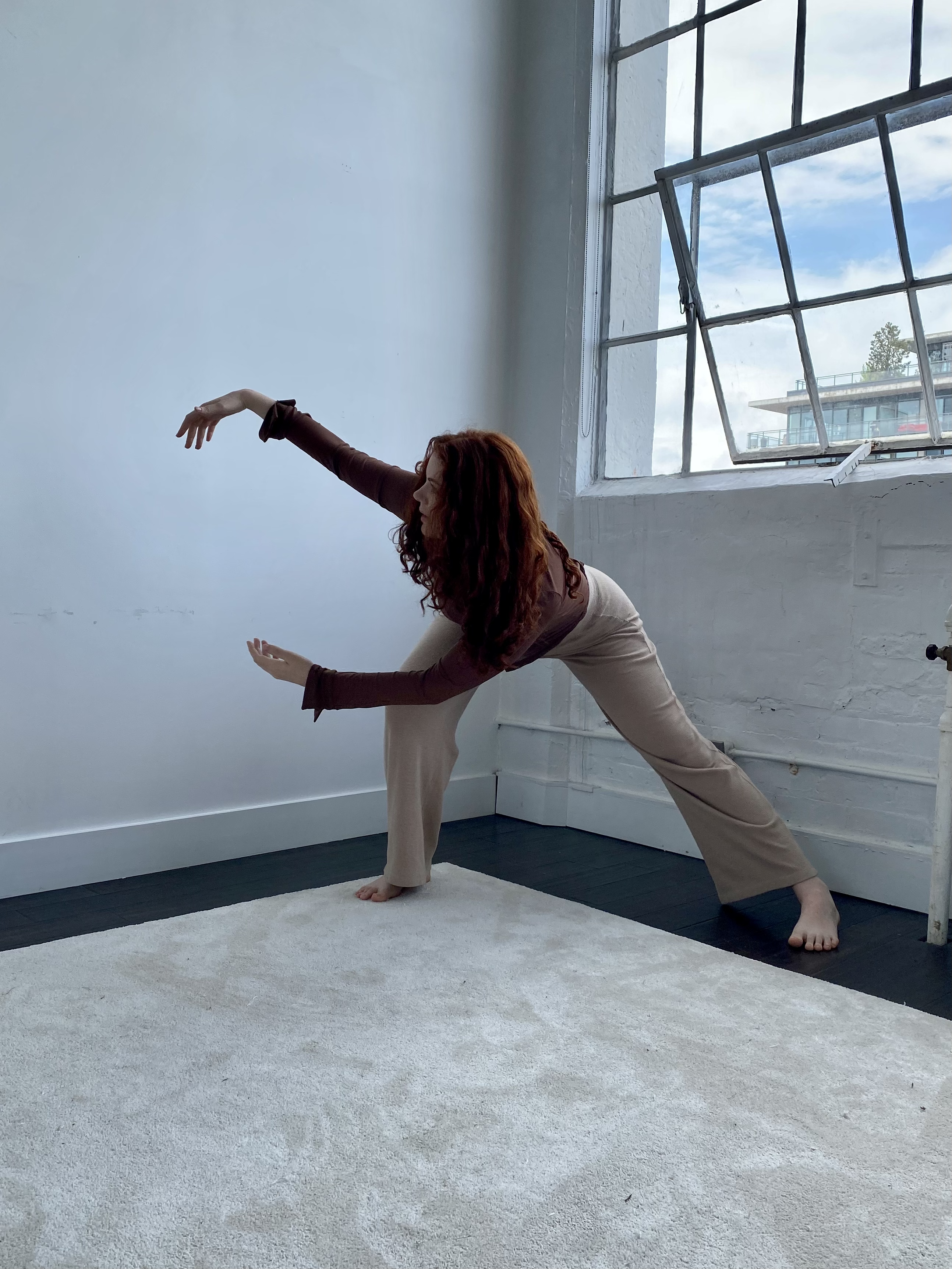 Teagan Ariss
Swallowing Clouds & Moving Stories Assistant Facilitator
Teagan Ariss loves to dance. She is an emerging contemporary dance artist based in Tkaronto who values kindness and collaboration. She graduated from York University's dance program in 2021. Teagan is thrilled to be an apprentice facilitator for Swallowing Clouds and Moving Stories to connect with folks throughout the city through the joy of movement!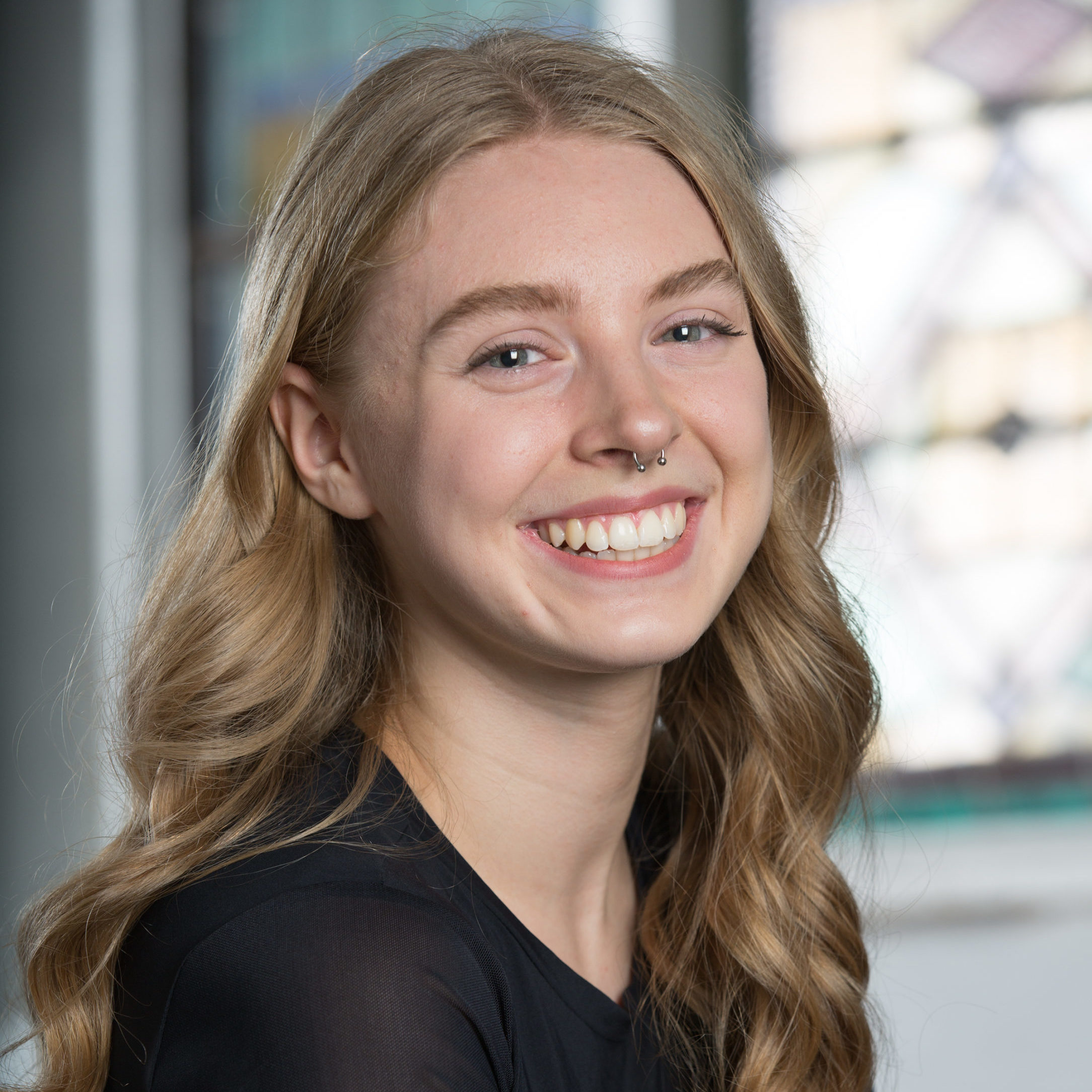 Morgyn Aronyk-Schell
Arts Education Facilitator (Dance)
Morgyn began her dance training in Edmonton, Alberta at Victoria School of the Arts, where she graduated with an International Baccalaureate dance certificate. She then studied at the School of Toronto Dance Theatre where she was awarded the Walker Wood Foundation and Lindy Green & Sam Chaiton bursaries and graduated in 2019 as class valedictorian. Following graduation she travelled with her class to Mexico for a residency with La Escuela Profesional de Danza de Mazatlán. She has worked with Frog in Hand, Kaeja d'Dance, the Citadel + Compagnie, Human Body Expression and has performed in Nextfest, the Toronto and Edmonton Fringe Festivals, InSitu, Dance Ontario DanceWeekend, SummerWorks and the Festival des arts de Saint-Sauveur. She recently joined Wind in the Leaves Collective as a dancer/ collaborator for an upcoming project titled Gay Guerilla and is in rehearsals for a new work choreographed by Laurence Lemieux, set to premiere in November 2020. Morgyn is extremely excited to be one of tiger princess' Assistant Facilitators as she finds arts education invaluable for young people.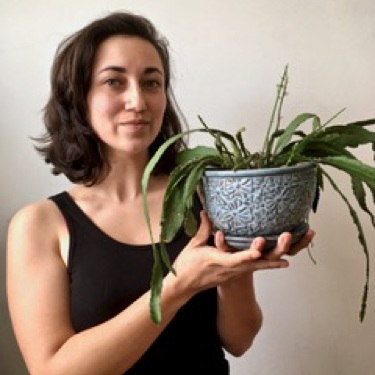 Janaki Banting
Interim Arts Education Manager and Facilitator (Dance)
Janaki Banting is a mover, musician, and obsessive reader. She received a BFA in Contemporary Dance from Concordia University in 2013 where she had the opportunity and pleasure of collaborating with many wonderful artists, including Kerwin Barrington and Emily Leblanc. She also studied dance in Calgary with Decidedly Jazz Danceworks in 2014. Some of her favourite opportunities to perform in Calgary were those with RocketHouse Productions. In Toronto she participated in Anandam Dance Theatre's presentation of 'Glaciology' at Nuit Blanche (2015) and was a performer and rehearsal director with Ismailova Theatre of Dance until 2017. Throughout her dance career, she has been most interested in work that is site-specific, interactive, and a little bit improvised.
In addition to her work with Swallowing Clouds, she is currently pursuing a Red Seal certificate in horticulture and creating what she likes to think of as 'plant choreography'.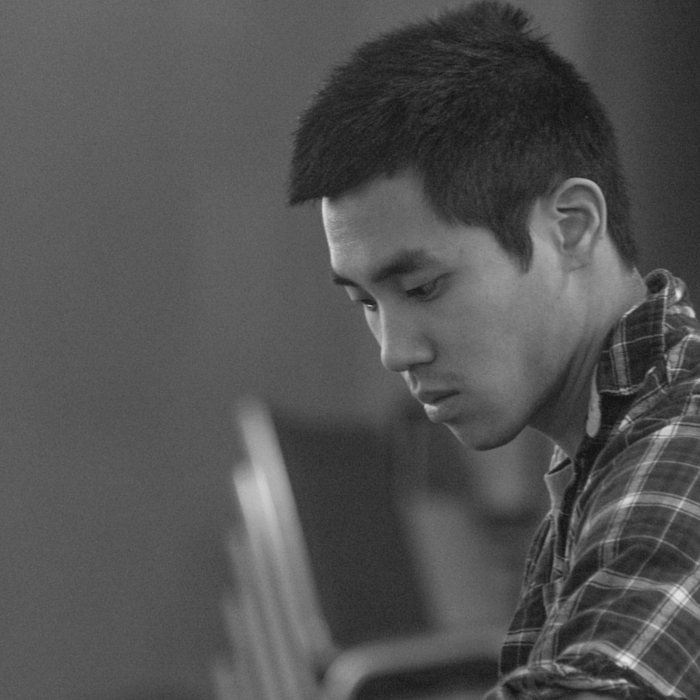 Irvin Chow
Arts Education Facilitator (Dance)
Irvin Chow graduated with a BFA in Dance at York University. Through the years he has toured across Canada and internationally working with many choreographers such as: Angela Blumberg, Sylvie Bouchard, Jasmyn Fyffe, Robert Glumbek, Michael Greyeyes, Terrill Maguire and Yvonne Ng. Irvin has had the pleasure of performing in David Earle's, Miserere, in the Toronto Heritage Dance project as well as in William Yong's Harbourfront Centre's World Stage show, vox:lumen. He has worked with Christopher House's as part of Toronto Dance Theatre in 2015 and was honoured to dance for Julia Sasso again in the remount of her much-acclaimed work, Sporting Life. Irvin's latest performance was with tiger princess dance projects in Time Travel while Standing Still and looks forward to working with them more this season. Irvin has been working with tiger princess dance projects since 2012.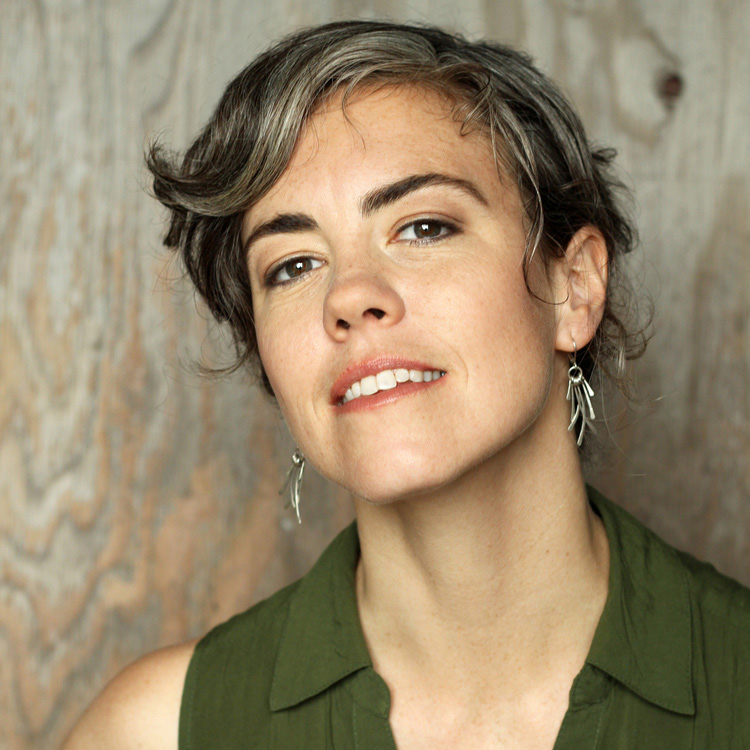 Mairéad Filgate
Artistic Associate / Performer / Arts Education Facilitator (Dance)
Mairéad Filgate (Toronto/Montreal) has performed extensively throughout Canada, and to Europe, U.S.A., China, and Mongolia. She was a member of the Danny Grossman Dance Company, and has since performed with tiger princess dance projects, Public Recordings, Dusk Dances, BoucharDanse, Chartier Danse, Bill Coleman, and Kaeja d'Dance, among others. Mairéad creates choreography both independently and collaboratively. As a founding member of Throwdown Collective, she presented work at Jacob's Pillow Festival, (MA); Sony Centre (Fall for Dance North); and received a Dora Mavor Moore Award for Outstanding Choreography (2016). Mairéad makes regular sojourns to New York City to study the work of Trisha Brown. She holds a Bachelor of Arts with High Distinction in Women & Gender Studies and Sociology from the University of Toronto, served as Chair for the Board of Directors of the Canadian Alliance of Dance Artists (2016-2018) and is a K.M. Hunter and Johanna Metcalf Performing Arts Award nominee.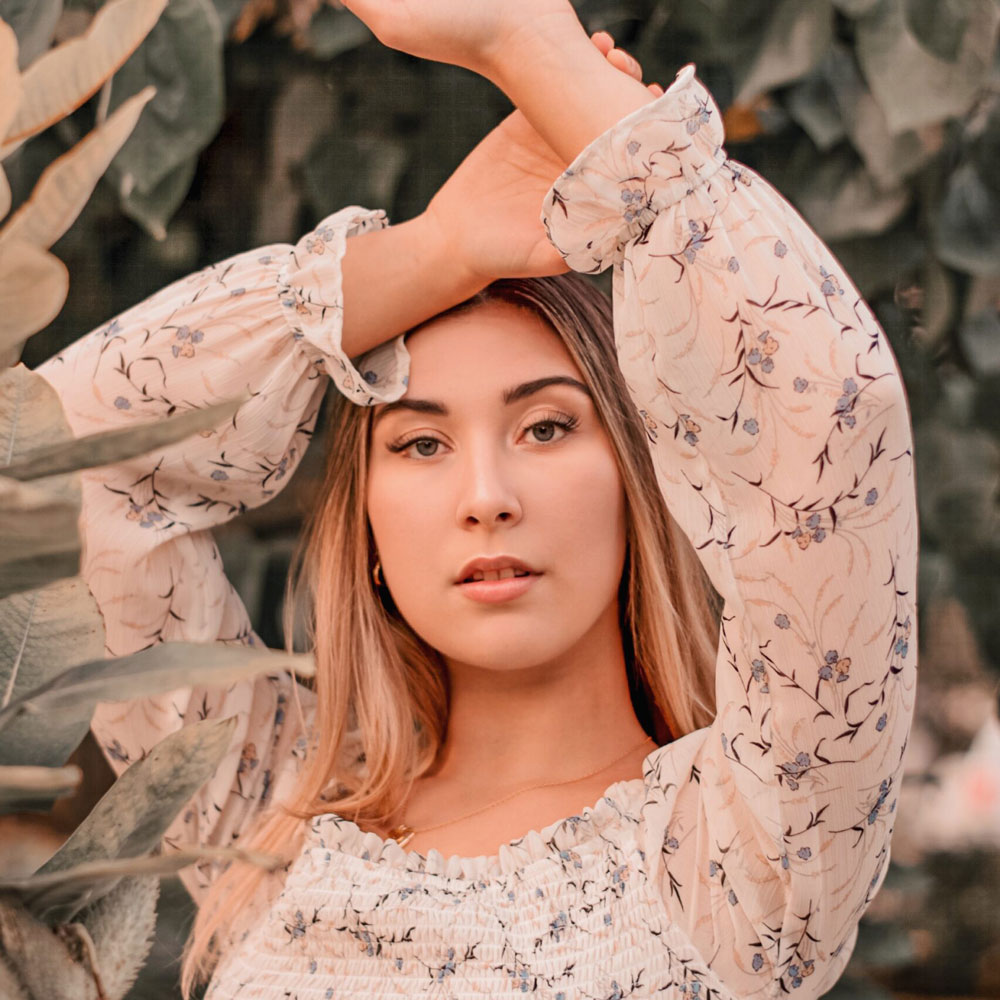 Julianna Greco
Arts Educations Facilitator (Dance)
Born and raised in Hamilton, Ontario, Julianna is currently studying at York University in the BFA Dance program under the choreography and performance stream. She has had numerous years of experience in a variety of dance styles and is a well-rounded artist who strives for versatility and organic creations. Julianna has been involved in the performing arts industry through dance teaching, choreographing, being an ensemble cast in plays and musicals, as well as volunteering for technical production. Growing up, Julianna trained at Lois Laxton Dance Studio and completed all Cecchetti Ballet Exams with Honours. She also attended Glendale Secondary School for the Performing Arts and graduated with a SHSM in Dance, while also winning the overall Dance award in her final year. From there, Julianna has been training under local Toronto Dance Artists such as Syreeta Hector, Tracey Norman, Nicole Rose Bond, and Jennifer Bolt. Julianna is also a Musical Choreographer for Vanier College Productions and a Student Choreographer for DSA`s Bloom Emerging Artist Production. Julianna is so happy to be a part of the Swallowing Clouds team, where she hopes to inspire and be inspired by others, teach her knowledge to oncoming generations, and express her passions among the community.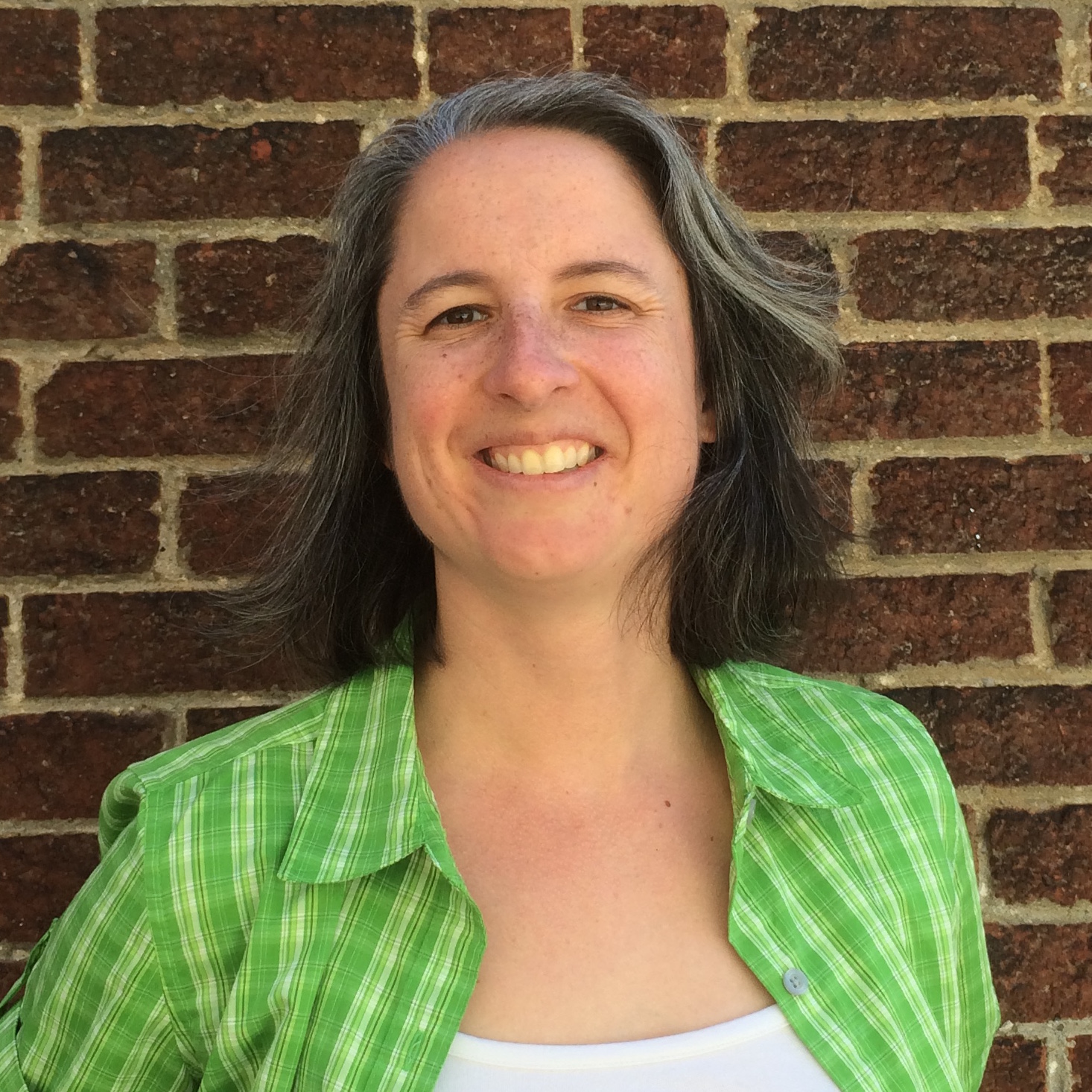 Meredith Kenny
Arts Education Facilitator (Theatre)
Meredith Kenny is a Toronto-based Producer, Designer, and Educator, working in the worlds of animation, dance and martial arts. A BFA graduate of York University's Film and Theatre programs, Meredith has been joyfully working with Yvonne Ng since 2004. She is currently a Facilitator for the Swallowing Clouds physical arts program. In the world of animation, Meredith has worked on stop-motion, CG and 2D projects. Currently, she is the Producer for Xavier Riddle and the Secret Museum, a 2D television series based on the children's book series, Ordinary People Change the World. After falling hopelessly in love with capoeira in 2006, Meredith has travelled to Brazil several times to study the martial art, deeply rooted in the music and culture of Bahia. The senior student of Professora Lang in Filhos de Bimba Capoeira School Toronto, Meredith has been teaching capoeira classes since 2010.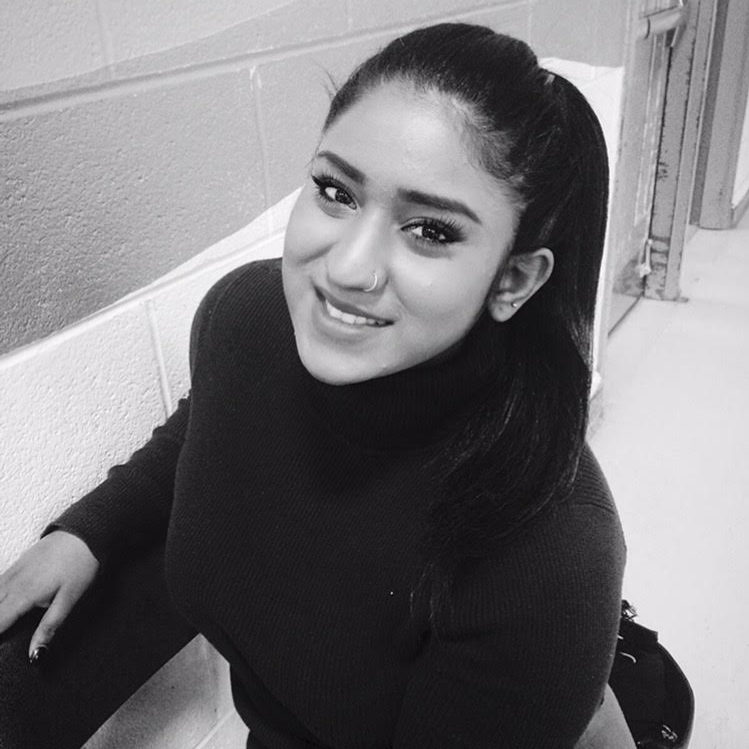 Shahla Lafeer
Swallowing Clouds Assistant Facilitator
Shahla Lafeer is a Bachelor of Commerce Candidate who is currently studying at Ryerson University for Global Management Studies and French. In recent years, Shahla has taken part in Toronto-based arts organizations including All-City Band and Orchestra as well as Darearts Foundation for Children, which greatly influenced her love for the arts and its' positive effect on the lives of children – giving them the opportunity to nourish and develop into positive role models. As a teen, Shahla was given the opportunity to work at Eastview Neighbourhood Community Centre as a Children's' Program Worker, where she grew a great passion for working with children. During her years of working with children, Shahla became determined in helping them along their journey of finding their true passions and personal successes. During her years as a Children's' Program Worker, Shahla was able to grasp onto the fundamental leadership skills needed to direct and maintain programs for children that enabled for intellectual and mental growth, which lead to her involvement in the Swallowing Clouds Program. Shahla hopes to continue her positive involvement in creating a better and safer tomorrow for the children of today!
"Working with children is such a blessing. I am constantly reminded of how beautiful and youthful life is and I cannot thank them enough for the positive perspective they have introduced me to. Children are the flowers of tomorrow. With some love and care, they will blossom into amazing individuals with strong personalities."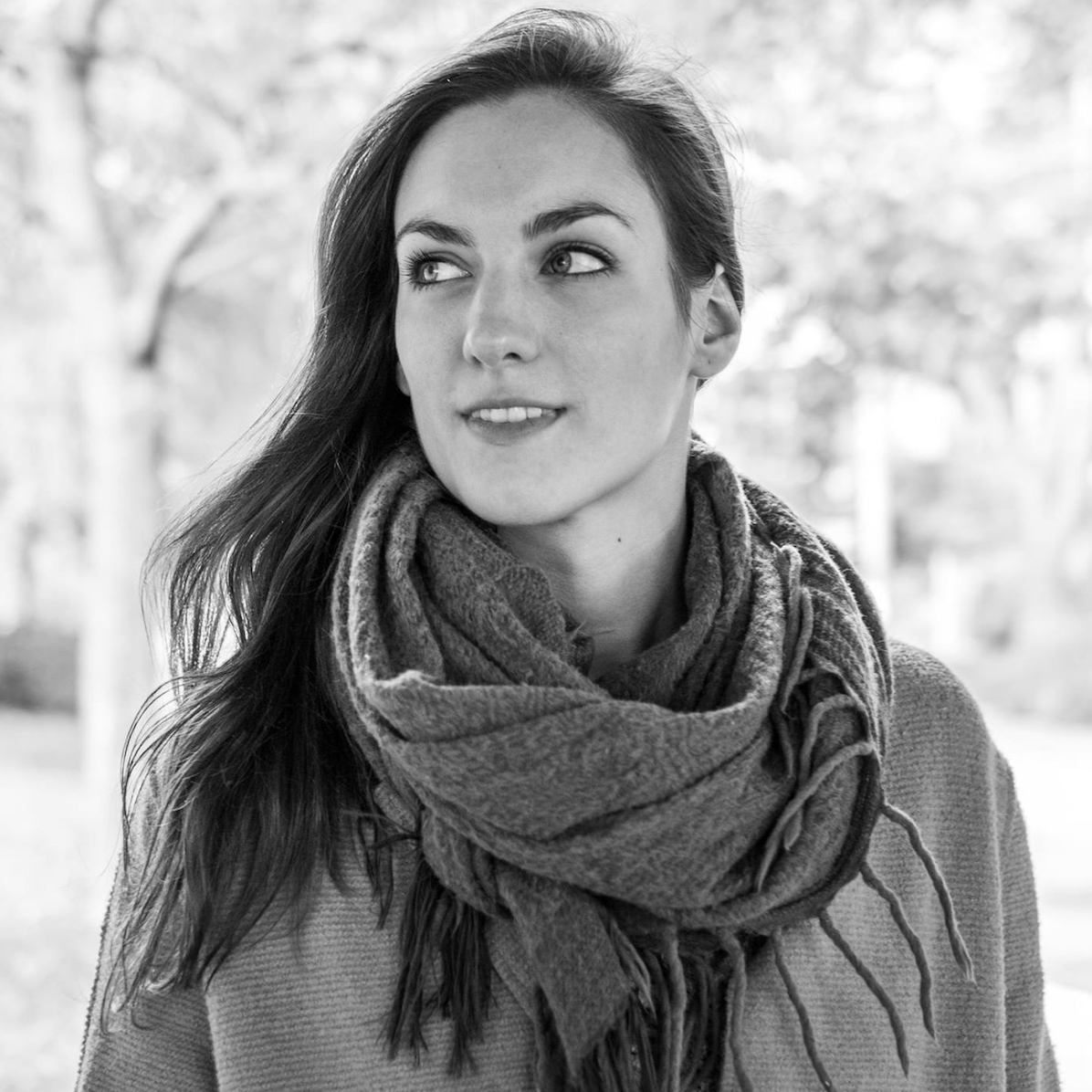 Marie Lambin-Gagnon
Arts Education Facilitator (Dance)
Marie Lambin-Gagnon, originally from Montreal, trained at Ballet Divertimento and The School of Toronto Dance Theatre. She has participated in workshops such as the Gaga Summer Course in Tel Aviv, Morphing/Evolution with Compagnie Marie Chouinard, and Springboard Danse Montreal, where she worked with RUBBERBANDance Group, directed by Victor Quijada. In January 2013, Marie collaborated with Quebecois choreographer Robert Desrosiers, who created a new solo on her presented at the King Edward Hotel in Toronto. She has worked with Shannon Liztenberger, Robert Abubo, ReActive Dance Theatre, is part of the collective The Garage and NewFoundDance. She has presented her choreography at Nuit Créative and Series 808. A recent piece, ''WTF'' has been presented for Danses Buissionières, the 2015 Rhubarb Festival and the Festival Vue sur la Relève. Her most recent work-in-progress, ''Here, a celebration of failure'', was showcased at Octopus Garden Yoga Centre in December 2014.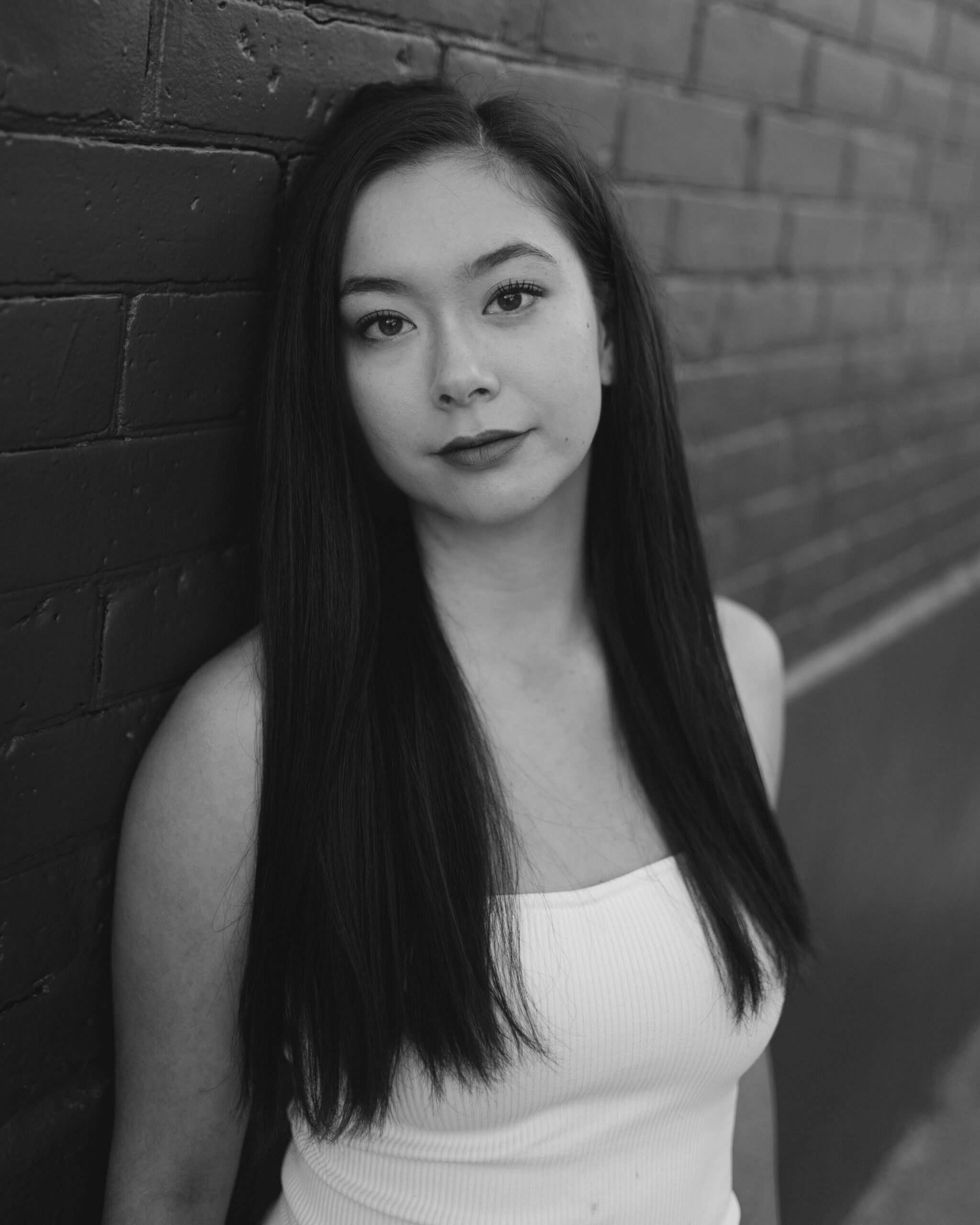 Sara Nelson
Swallowing Clouds Assistant Facilitator
Sarah Nelson has achieved a BFA from Toronto Metropolitan University School of Performance in 2020. Outside of Ryerson Sarah has worked with Juntos Collective, dance:made in Canada festival as a dance steward and SQx Dance Company. Sarah strives to further explore her identity as an artist through creative processes.
Mary Patsiatzis
Arts Education Assistant Facilitator (Dance)
Mary Patsiatzis is a first-generation Canadian, dance-based artist, movement facilitator and Taurus sun residing in Toronto, ON. She has appeared in various works for IO Movement, Assembly Theatre, The Bentway Conservancy Project, Dance OntarioWeekend, The Socrates Project, Dusk Dances (HCA) and Anandam dancetheatre. Mary has been delighted to perform pieces by Lauren Runions, Peggy Baker, Krista Newey, Noémie Lafrance, Cassandra Bowerman and Half Second Echo. In spring 2021, Mary was an RBC Emerging Artist with Peggy Baker Dance Project's online choreographic residency, Action Lab, and was a collaborative dance artist with Nico Contreras, through adelheid dance project's re:research residency this past summer. An avid collaborator, Mary has infused movement into live collaborations with musicians (Randi Helmers/Artscape Wychwood, Zinnia/Artswells Festival), community projects (Daniel Rotzstain/Pillars Picnic) and web series episodes (Something About Kaz Productions). After studying Performance Dance at X University, Mary was the 2016 recipient of the Festival des Arts de Saint-Sauveur bursary for her site-specific exploration of Montreal, QC (DAC). She is looking forward to performing in Willi Dorner's Bodies In Urban Spaces in May 2022, and is currently choreographing for YDSB as well as facilitating movement for all abilities from youth to seniors.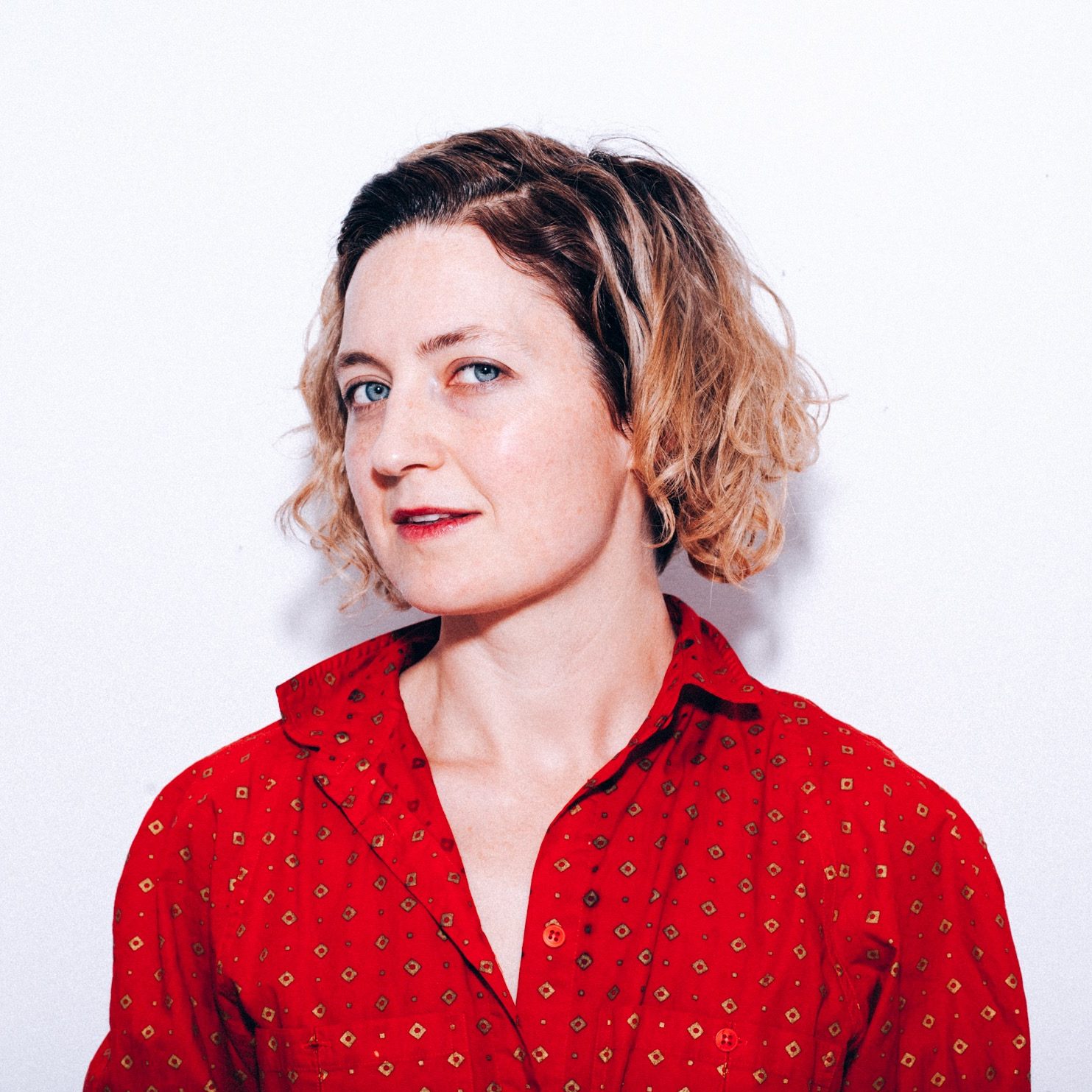 Erin Robinsong
Arts Education Facilitator (Poetry)
Erin Robinson is a poet and interdisciplinary artist. Rag Cosmology, her debut collection of poetry, is forthcoming with BookThug in spring 2017. She is also the author of four chapbooks, and her work has appeared in numerous journals, including The Capilano Review, Canadian Xtasy, Dandelion, The Goose, Regreen: New Canadian Ecological Poetry; Tag: Canadian Poets at Play and onstage at the &NOW Festival of New Writing, The Conference on Ecopoetics, and many others. Recent / upcoming performance works include This ritual is not an accident and Trading Power (2017) with choreographer Andréa de Keijzer. She won the Irving Layton Award for Poetry at Concordia University, and has been nominated for a KM Hunter Award. Originally from Cortes Island, BC, Erin lives between Toronto & Montréal.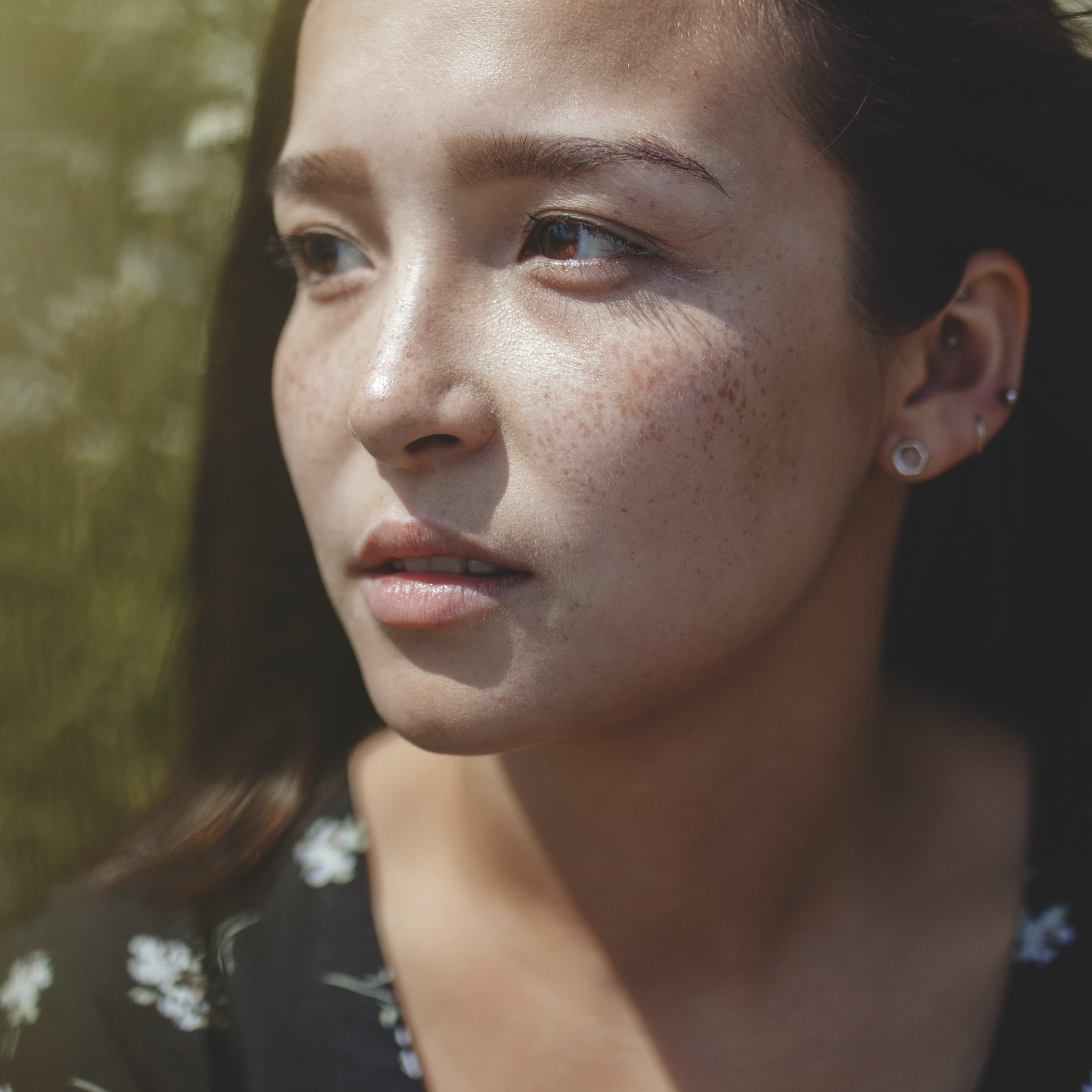 Sierra Chin Sawdy
Arts Education Facilitator (Dance)
Sierra is an independent dance artist, based in Toronto. Since graduating from Ryerson University's BFA Dance program, she has had the opportunity to work with Sylvie Bouchard (Dusk Dances), Peggy Baker Dance Projects, Citadel + Compagnie, Dancetheatre David Earle, Hanna Kiel, Toronto Heritage Dance, Avinoam Silverman Dance, ACE Dance Theatre and Alysa Pires Dance Projects. She has toured throughout Canada, Mexico, China and the UAE.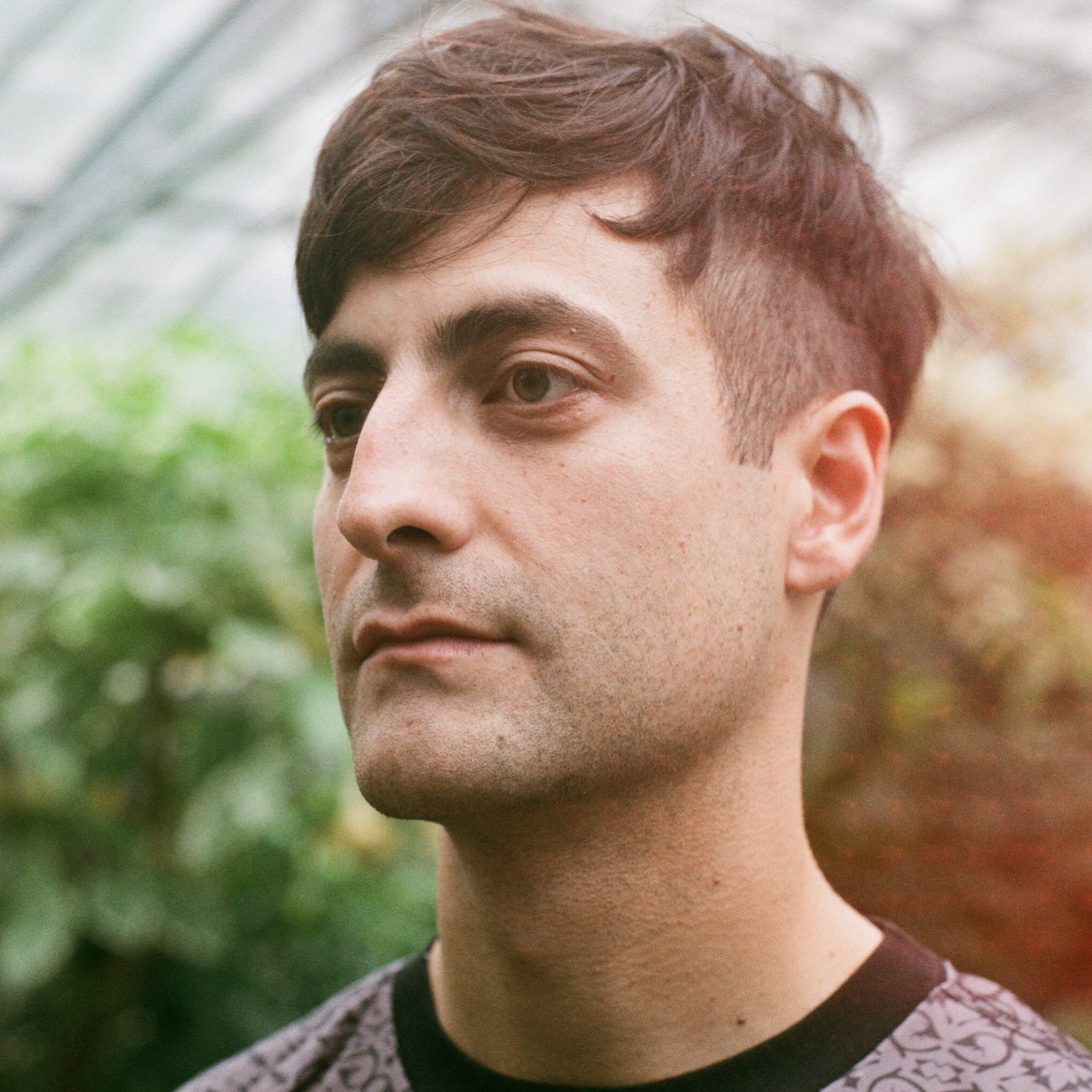 Brandon Miguel Valdivia
Arts Education Facilitator (Music)
Brandon Miguel Valdivia is a drummer, percussionist, flautist, composer based in Toronto. His current musical projects are Not the Wind, Not the Flag, Mas Aya, Above Top Secret, the Cosmic Range, 2017 Polaris Prize winner Lido Pimienta and has recorded with prominent Canadian artists such as U.S. Girls, Glenn Buhr A Tribe Called Red, Shad and 2018 Polaris Prize winner Jeremy Dutcher. He has worked on live music accompaniment and sound design for theatre and dance with artists and companies such as Lilia Leon, Jumblies Theatre, Clay and Paper Theatre, Red Snow Collective and most often with Aluna Theatre. He is passionate about musical and interdisciplinary work that is innovative, inclusive and which endorses cross cultural dialogue and understanding.