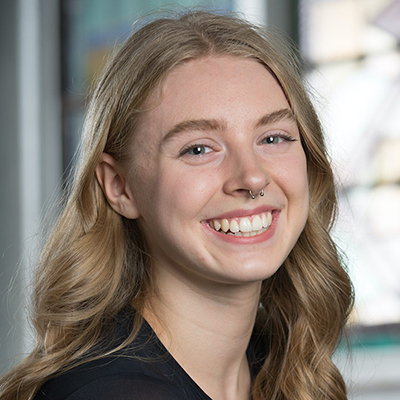 Morgyn Aronyk-Schell


Performer

Morgyn began her dance training in Edmonton, Alberta at Victoria School of the Arts, where she graduated with an International Baccalaureate dance certificate. She then studied at the School of Toronto Dance Theatre where she was awarded the Walker Wood Foundation and Lindy Green & Sam Chaiton bursaries and graduated in 2019 as class valedictorian. Following graduation she travelled with her class to Mexico for a residency with La Escuela Profesional de Danza de Mazatlán. She has worked with Frog in Hand, Kaeja d'Dance, the Citadel + Compagnie, Human Body Expression and has performed in Nextfest, the Toronto and Edmonton Fringe Festivals, InSitu, Dance Ontario DanceWeekend, SummerWorks and the Festival des arts de Saint-Sauveur. She recently joined Wind in the Leaves Collective as a dancer/ collaborator for an upcoming project titled Gay Guerilla and is in rehearsals for a new work choreographed by Laurence Lemieux, set to premiere in November 2020. Morgyn is extremely excited to be one of tiger princess' Assistant Facilitators as she finds arts education invaluable for young people.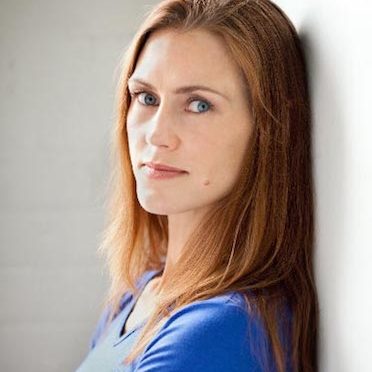 Johanna Bergfelt

Performer / Rehearsal Director
Johanna Bergfelt, a native of Sweden, graduated from The Royal Swedish Ballet School in 1989. She has an extensive performance background beginning with Östgötabaletten, where she worked for six years, and later joined Norrdans, and the Barents Dance Ensemble. Since coming to Canada in 2000, Johanna has worked with The Chimera Project, Kaeja d'Dance, Kathleen Rea, Santee Smith, Darcey Callison, Louis Laberge-Côté, Kate Alton, Holly Small, William Yong, Pro Arte Danza, Mairéad Filgate, and the Toronto Dance Theatre, where she was a company dancer for six years. Johanna has been nominated four times for a Dora Mavor Moore Award. As a teacher Johanna teaches regularly at In Studio, GMD, and the School of Toronto Dance Theatre, where she since 2019 is an artistic associate.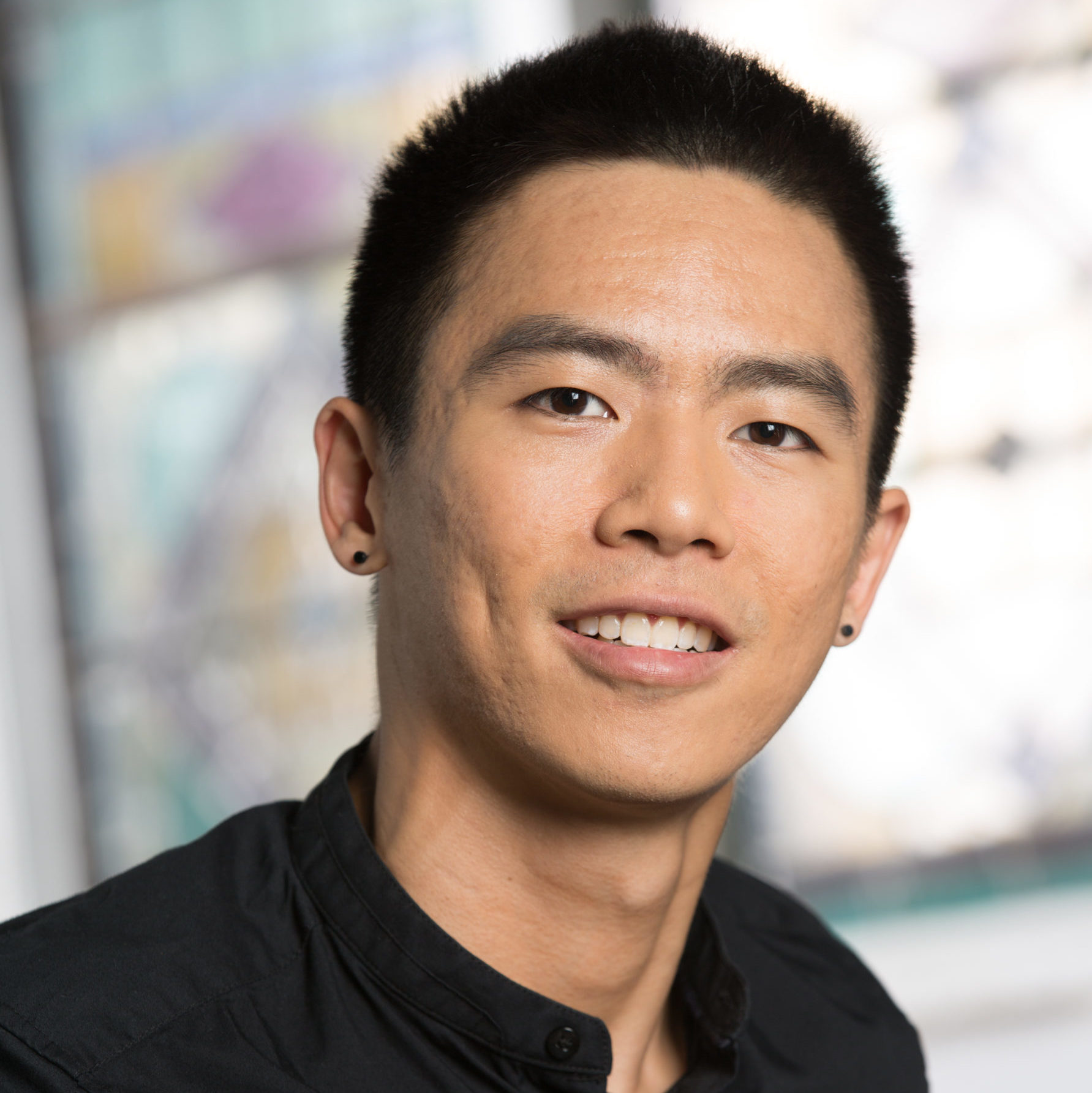 Yiming Cai
Performer
Yiming Cai is a dance artist from Singapore. Cai grew up competing in Wushu and started dancing while completing his bachelor's degree in Communication Studies at the Nanyang Technological University. Cai went on to dance in The Human Expression Second Company and moved to Canada in 2016 to study at The School of Toronto Dance Theatre. He has since also worked on projects with Tiger Princess Dance Projects, The Platform, JDdance, Danny Grossman dance company, Little Pear Garden dance company, Sharon B. Moore, Sashar Zarif and Jane-Alison Mckinney. Cai has also participated in intensives such as One Body One Career, Gaga, Alias Dance Projects and Springboard Danse Montreal; where he performed in the creation of MA.ZE (Hungary) and the repertory of Göteborgsoperans Danskompani under the direction of Stephan Laks. Cai is currently based in Toronto and enjoys a quiet lifestyle outside of dance.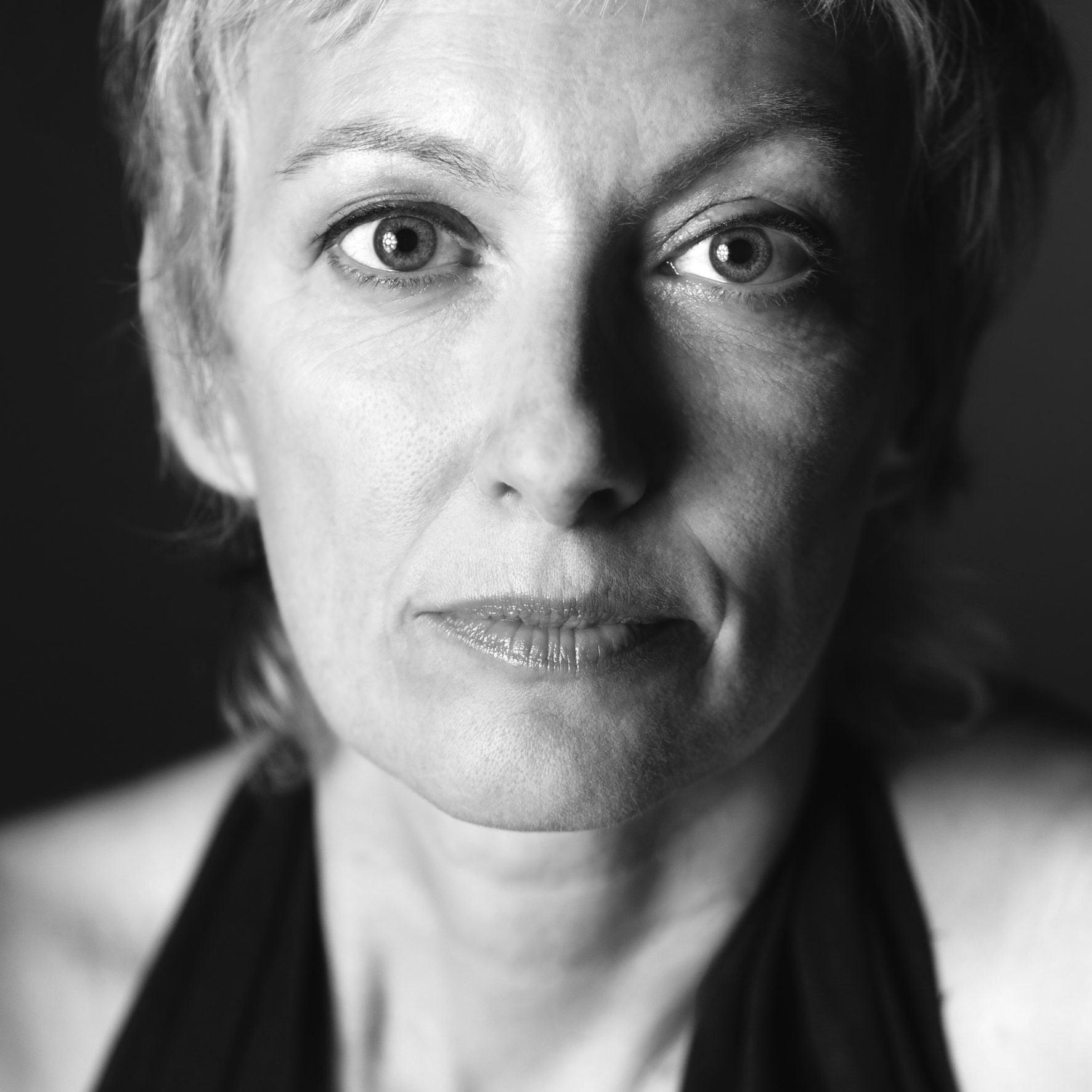 A multi-faceted artist, Marie-Josée Chartier moves easily between the worlds of dance, music, opera and multi-media in the roles of choreographer, performer, director, vocalist or teacher. Her choreographic works have been presented in festivals in Canada, Europe and Latin America and have been featured on documentary films and presented on national television and film festivals.
She is the recipient of the 2001 K.M. Hunter Artist Award, the 2015 Jacqueline Lemieux Prize, nine Dora Mavor Moore Awards nominations winning for fifty-one pieces of silver and sharing with Urge for And by the way Miss. Since 2000, Marie-Josée Chartier is in demand as a director of dance, multi-media and opera productions and collaborates with Queen of Puddings Music Theatre, the Gryphon Trio, Toca Loca, Tapestry Opera and l'Ensemble Contemporain de Montréal. She is also active as a guest teacher in major training centres and universities in Canada as well as in Latin America in the field of modern dance, movement for singers and musicians, voice exploration and improvisation.
In 2003, Marie-Josée Chartier founded Chartier Danse in order to support her creative activities. Acclaimed large scale productions include petites danses 2014 (six dance works, 4 short films and 25 performers), Red Brick celebrating composer Michael J. Baker with Arraymusic, Contes pour enfantspas sages with PPS Danse, Screaming Popes with fabrik Potsdam, Germany and Bas-Reliefs with Danse-Cité including eleven collaborators from Montreal and Toronto.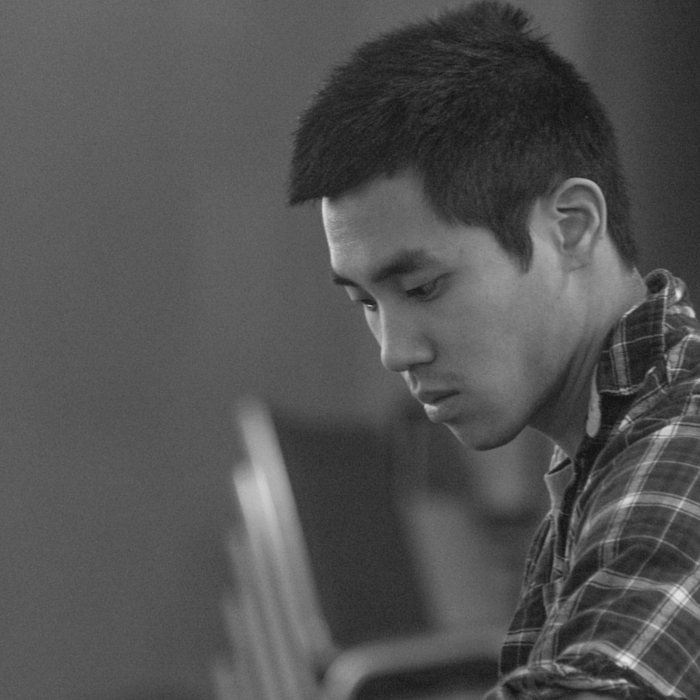 Irvin Chow


Performer

Irvin Chow graduated with a BFA in Dance at York University. Through the years he has toured across Canada and internationally working with many choreographers such as: Angela Blumberg, Sylvie Bouchard, Jasmyn Fyffe, Robert Glumbek, Michael Greyeyes, Terrill Maguire and Yvonne Ng. Irvin has had the pleasure of performing in David Earle's, Miserere, in the Toronto Heritage Dance project as well as in William Yong's Harbourfront Centre's World Stage show, vox:lumen. He has worked with Christopher House's as part of Toronto Dance Theatre in 2015 and was honoured to dance for Julia Sasso again in the remount of her much-acclaimed work, Sporting Life. Irvin's latest performance was with tiger princess dance projects in Time Travel while Standing Still and looks forward to working with them more this season. Irvin has been working with tiger princess dance projects since 2012.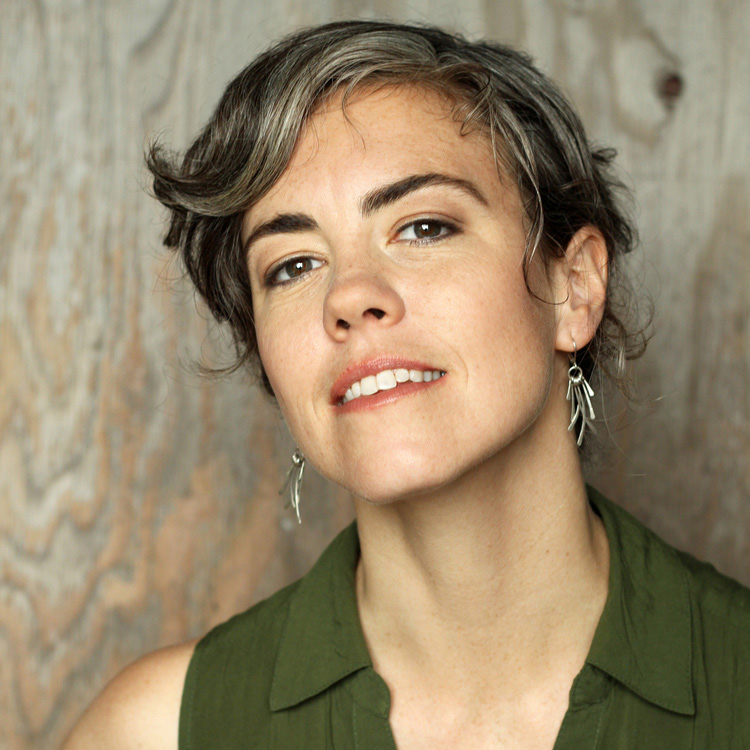 Mairéad Filgate
Artistic Associate / Performer / Arts Education Facilitator (Dance)
Mairéad Filgate (Toronto/Montreal) has performed extensively throughout Canada, and to Europe, U.S.A., China, and Mongolia. She was a member of the Danny Grossman Dance Company, and has since performed with tiger princess dance projects, Public Recordings, Dusk Dances, BoucharDanse, Chartier Danse, Bill Coleman, and Kaeja d'Dance, among others. Mairéad creates choreography both independently and collaboratively. As a founding member of Throwdown Collective, she presented work at Jacob's Pillow Festival, (MA); Sony Centre (Fall for Dance North); and received a Dora Mavor Moore Award for Outstanding Choreography (2016). Mairéad makes regular sojourns to New York City to study the work of Trisha Brown. She holds a Bachelor of Arts with High Distinction in Women & Gender Studies and Sociology from the University of Toronto, served as Chair for the Board of Directors of the Canadian Alliance of Dance Artists (2016-2018) and is a K.M. Hunter and Johanna Metcalf Performing Arts Award nominee.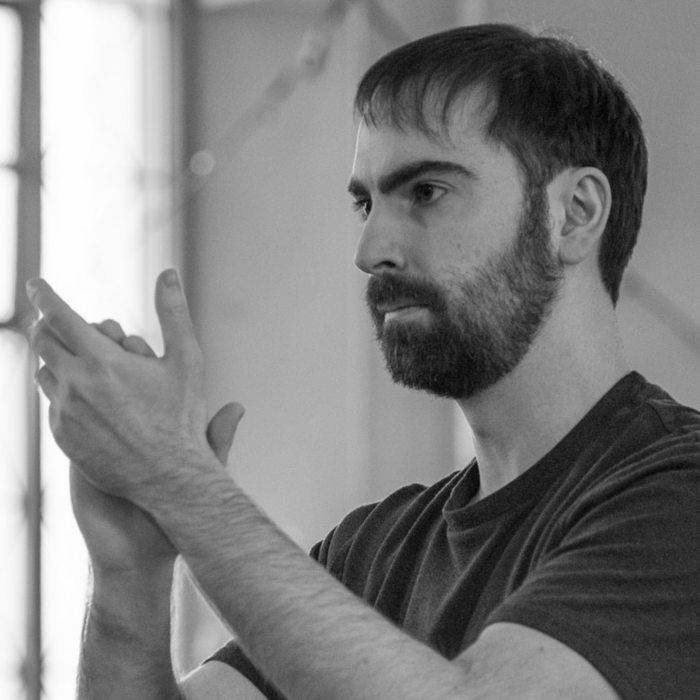 Luke Garwood

Performer / Outside Eye
Luke Garwood makes hybrid media installations, dances, and choreographs. Garwood has performed with companies such as Toronto Dance Theatre, Alias Dance Projects, adelheid, Tiger Princess Dance Projects, and Citadel + Compagnie. Independently, Garwood works in Toronto and Berlin, collaborating with choreographers such as: Valerie Calam, D.A. Hoskins, Allison Cummings, Sashar Zarif, Kate Hilliard, and Christoph Winkler. Garwood has received 6 Dora Mavor Moore nominations, and landed a win with Michael Caldwell and Naishi Wang for best ensemble in Heidi Strauss' what it's like. Garwood attained a BDes in Digital Futures from OCAD U, where he received the Dr. Eugene A. Poggetto, and Dorothy Hoover awards. As a maker, Luke investigates digitally translating the body and movement; this research includes developing Ephemeral, an app based augmented reality (AR) performance, creating Wounded Woods, an AR and photography exhibition with collaborator Jeremy Mimnagh, and making In Shift, a movement and VR installation for the d:mic/fac festival 2019.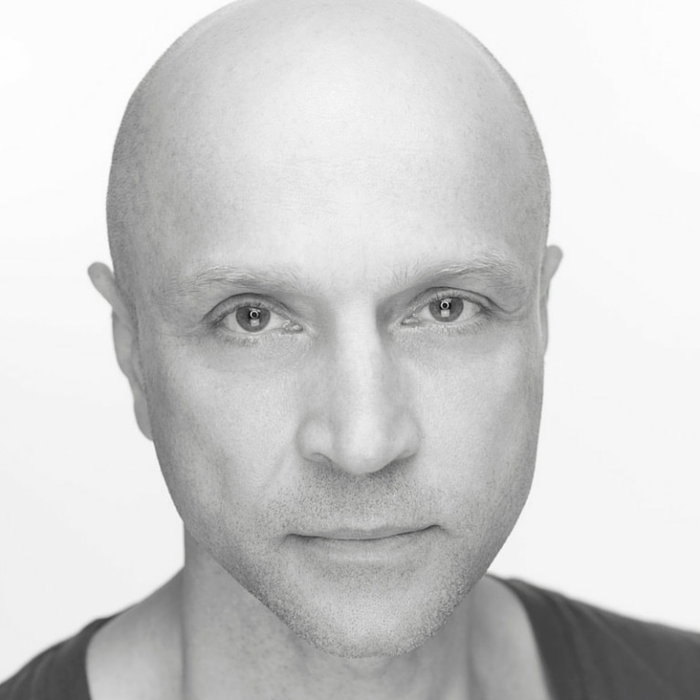 Upon graduation from Bytom State Ballet School in Poland, Robert Glumbek joined The Great Theatre of Opera and Ballet in Warsaw as a soloist where he worked with choreographers such as John Neumeier, Maurice Bejart, Hans Van Manen, John Butler, and Constantine Siergiejew. In 1987, Glumbek came to Canada and in 1990, joined Desrosiers Dance Theatre, where he danced for ten years and was instrumental in the creation of many roles. Glumbek joined National Theatre Mannheim in 2002 as dancer and ballet master and returned to Canada in 2004 to work as an independent artist and choreographer
Robert Glumbek's career as a choreographer began in 1999, his passion and sensitivity towards the dynamics of human relationships is what characterizes his emotionally charged choreography. Robert is the Associate Artistic Director of ProArteDanza founded by Artistic Director Roberto Campanella.
Robert's most recent works include Alpha Female created for Ryerson University, Unfinished 32 and Still for Proarte Danza. Artistic Directors Kevin O'Day and Dominique Dumaishave invited Robert to include Still in an evening of duets for the Mannheim Ballet this May 2007 and for the 2007/2008 upcoming season he will also be creating a new ballet. February 2005, Robert was commissioned by the Mannheim Ballet to create a ballet entitled Subsistence. Compared with Edward Munch's The Scream, his work was received with critical acclaim. During the summer of 2004, Robert choreographed Contemplation of Betrayal for Proarte Danza and he also created A Tale Begun for Princess Productions.
In the 8th International Solo-Dance Festival in Stuggart, Robert was entered as a finalist for his solo Subsistence. Robert and Roberto were finalists at the 17. Internationaler Wettbewerb für Choreographen (2003) in Hannover for their quartette, Nothing Twice. Continuing in their ventures together Robert and Roberto joined in collaboration with Canadian author Michael Ondaatje in the creation of Nine Sentiments, entitled and inspired by Michael Ondaatje's poem.
Robert currently teaches at the National Ballet of Canada, Dance Teq, Mannheim Ballet, and Ryerson University.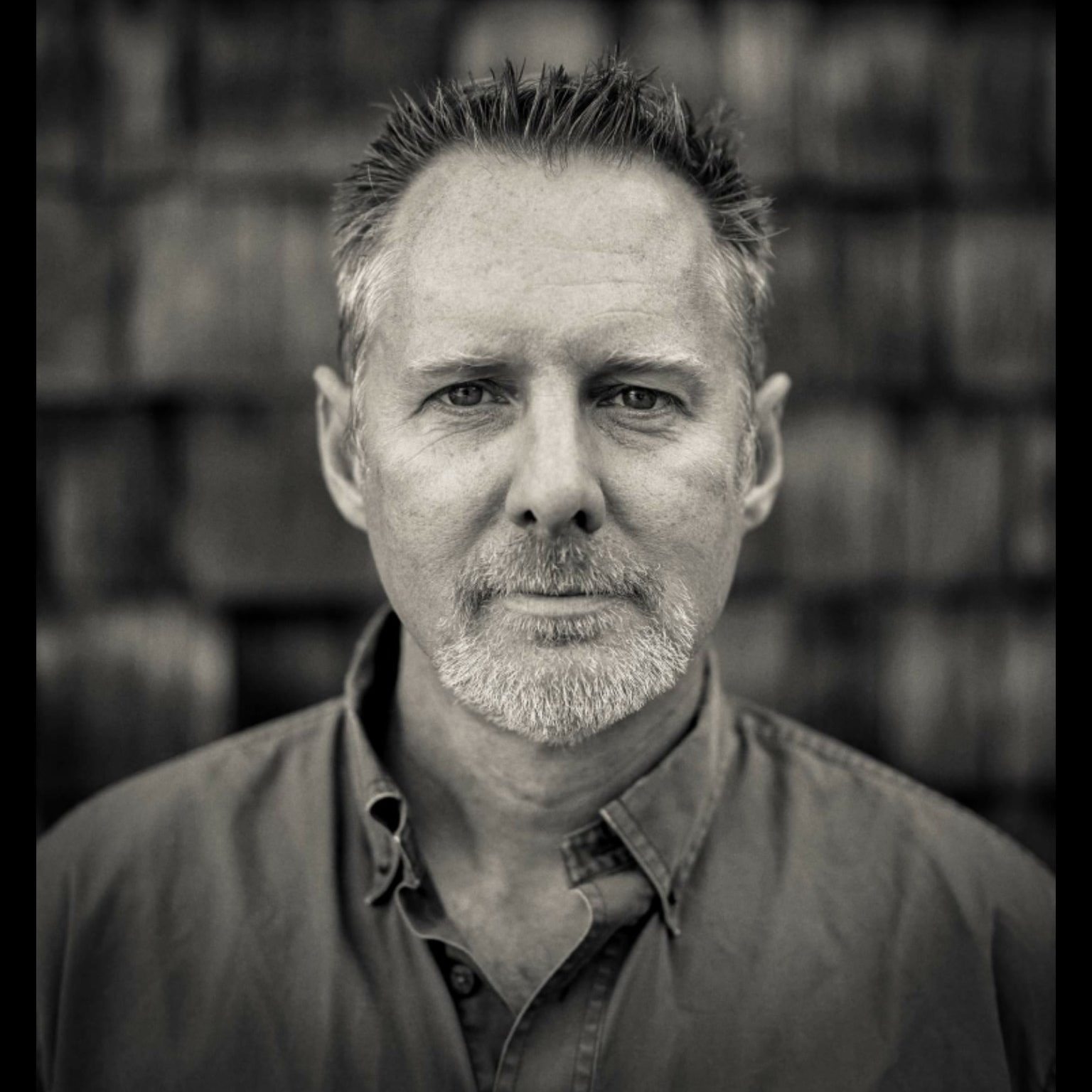 Steve Lucas
Lighting Designer
Since 1987 Steve has designed award-winning sets and lighting for more than 500 productions of theatre, dance and performance art. His work has toured extensively and has been seen all across Canada, the United States, the UK, Europe, Scandinavia, Russia, Australia, and Asia.
Steve's work in theatre has mainly been focused on new and original plays; he has designed the world premieres of hundreds of shows, many of which have gone on to further acclaim. These include: 2 Pianos 4 Hands, Never Swim Alone, The Drowsy Chaperone, Stag and Doe, bloodclaat, Revolutions in Therapy, 7 Important Things, and The Drawer Boy.
Other productions include:
Of Marriage and Men [Shaw Festival], Long Days Journey Into Night [Stratford festival], Heisenburg [Canadian Stage Company], 1979 [GCTC / Shaw Festival],1837 The Farmers Revolt [Shaw Festival],The Physicists [Stratford Festival], Heisenburg [Canadian Stage], Strange [Obsidian Theatre/ Acting Upstage], Botticelli in the fire/Sunday in Sodom [Canadian Stage Company],The Pigeon King [Blyth Festival], Butcher [Theatre Kingston].
Steve's work in dance includes collaborations with choreographers and companies such as Christopher House, Peter Chin, Malgorzata Nowacka, Peggy Baker, Kate Alton, Toronto Dance Theatre, DNA Theatre, The Chimera Project, Red Sky Performance, and The Guangdong Modern Dance Company of China.
Steve has received several awards including four Dora Mavor Awards for his set and lighting designs. He has also been nominated for several of Canada's most prestigious awards including the Siminovitch Prize in Theatre, the Pauline Mc Gibbon Award, the K.M. Hunter Award, and 31 Dora Mavor Moore Award nominations.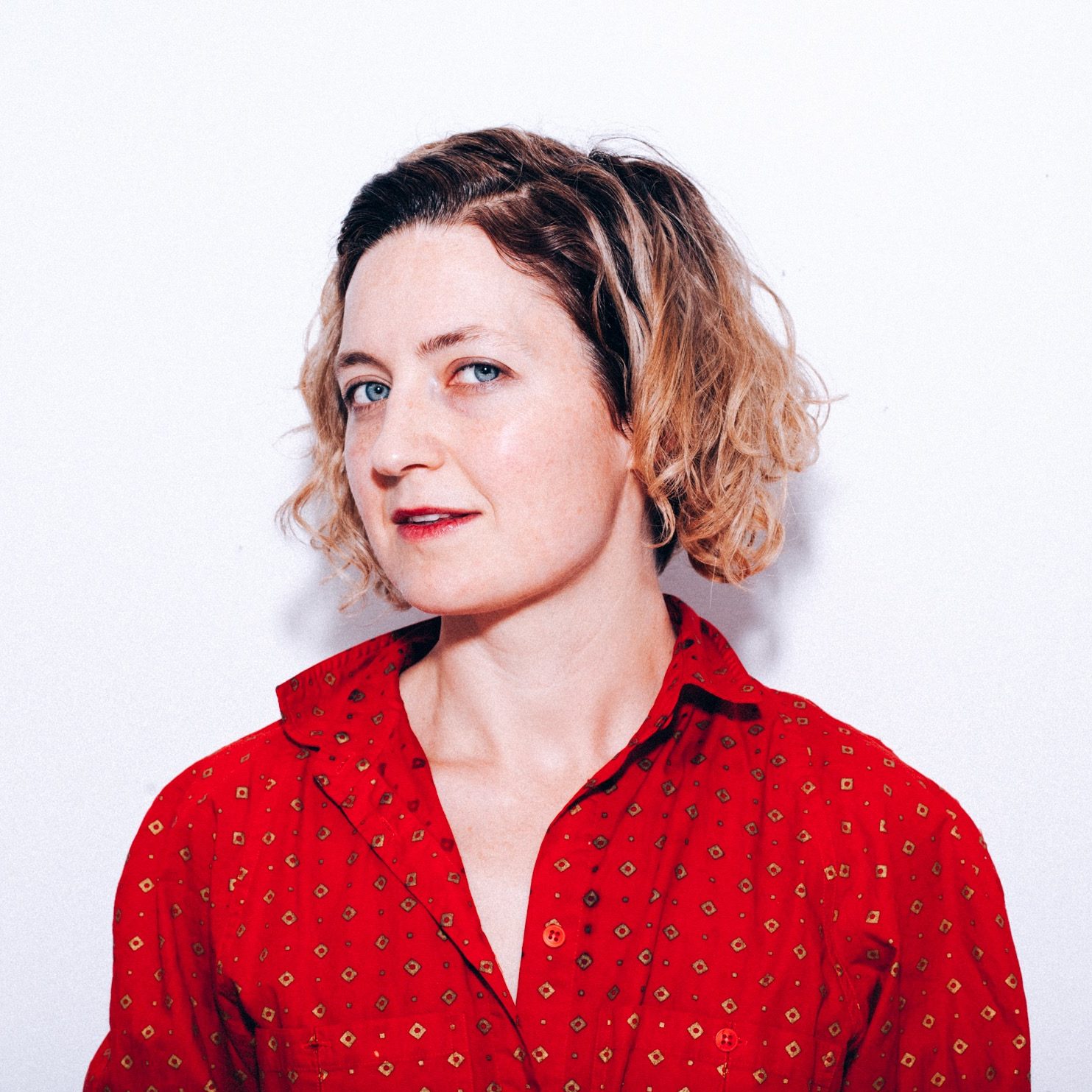 Erin Robinsong
Poet / Outside Eye
Erin Robinson is a poet and interdisciplinary artist. Rag Cosmology, her debut collection of poetry, is forthcoming with BookThug in spring 2017. She is also the author of four chapbooks, and her work has appeared in numerous journals, including The Capilano Review, Canadian Xtasy, Dandelion, The Goose, Regreen: New Canadian Ecological Poetry; Tag: Canadian Poets at Play and onstage at the &NOW Festival of New Writing, The Conference on Ecopoetics, and many others. Recent / upcoming performance works include This ritual is not an accident and Trading Power (2017) with choreographer Andréa de Keijzer. She won the Irving Layton Award for Poetry at Concordia University, and has been nominated for a KM Hunter Award. Originally from Cortes Island, BC, Erin lives between Toronto & Montréal.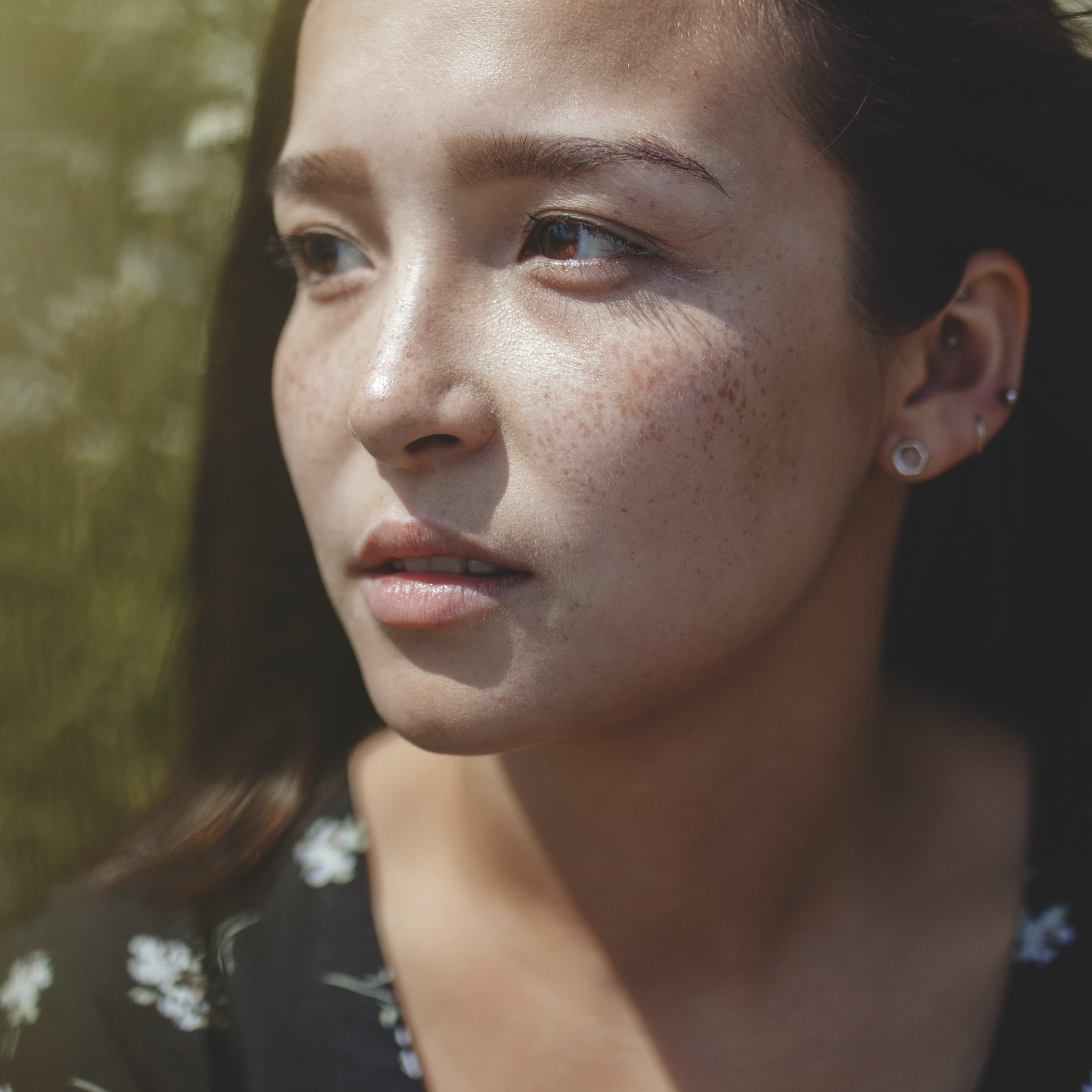 Sierra Chin Sawdy
Performer
Sierra is an independent dance artist, based in Toronto. Since graduating from Ryerson University's BFA Dance program, she has had the opportunity to work with Sylvie Bouchard (Dusk Dances), Peggy Baker Dance Projects, Citadel + Compagnie, Dancetheatre David Earle, Hanna Kiel, Toronto Heritage Dance, Avinoam Silverman Dance, ACE Dance Theatre and Alysa Pires Dance Projects. She has toured throughout Canada, Mexico, China and the UAE.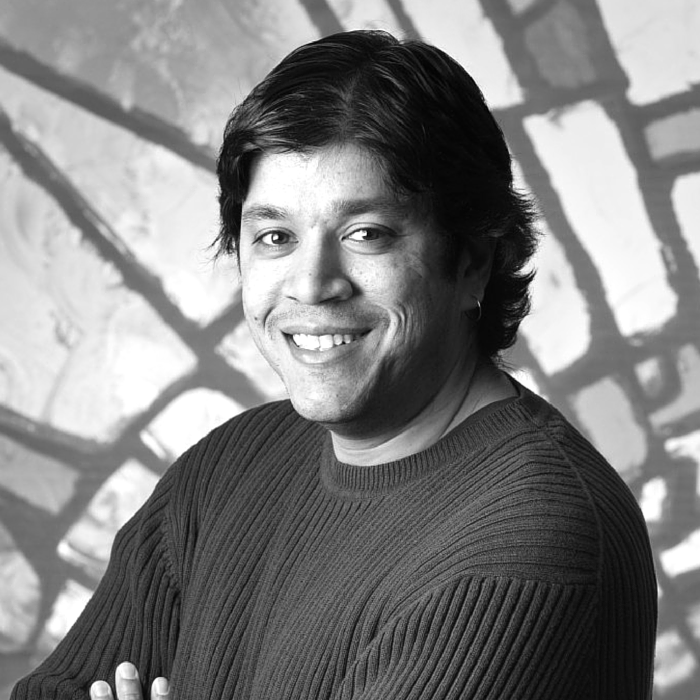 Arun Srinivasan
Lighting Designer
Arun Srinivasan has worked extensively in the performing arts for the last 25 years. Dance collaborators include Robert Desrosiers, Peter Chin, Danny Grossman, ProArteDanza, William Yong, COBA and tiger princess dance projects. He has been the resident designer for Canadian Contemporary Dance Theatre since 2002. Theatre credits include The Stratford Festival, Factory Theatre, The Canadian Stage Co., The Globe Theatre, Expect Theatre, fu-GEN, Cahoots Theatre Projects & Buddies In Bad Times Theatre. His career has garnered him seven Dora Mavor Moore Award nominations for Outstanding Lighting Design. Arun has had the privilege of teaching lighting design at both York and Ryerson Universities, the University of Waterloo and The National Theatre School. He has production managed The CanAsian Festival, Living Ritual and 6 seasons of DanceWorks. Productions have taken him to Ukraine, Malaysia, Singapore, India and across North America.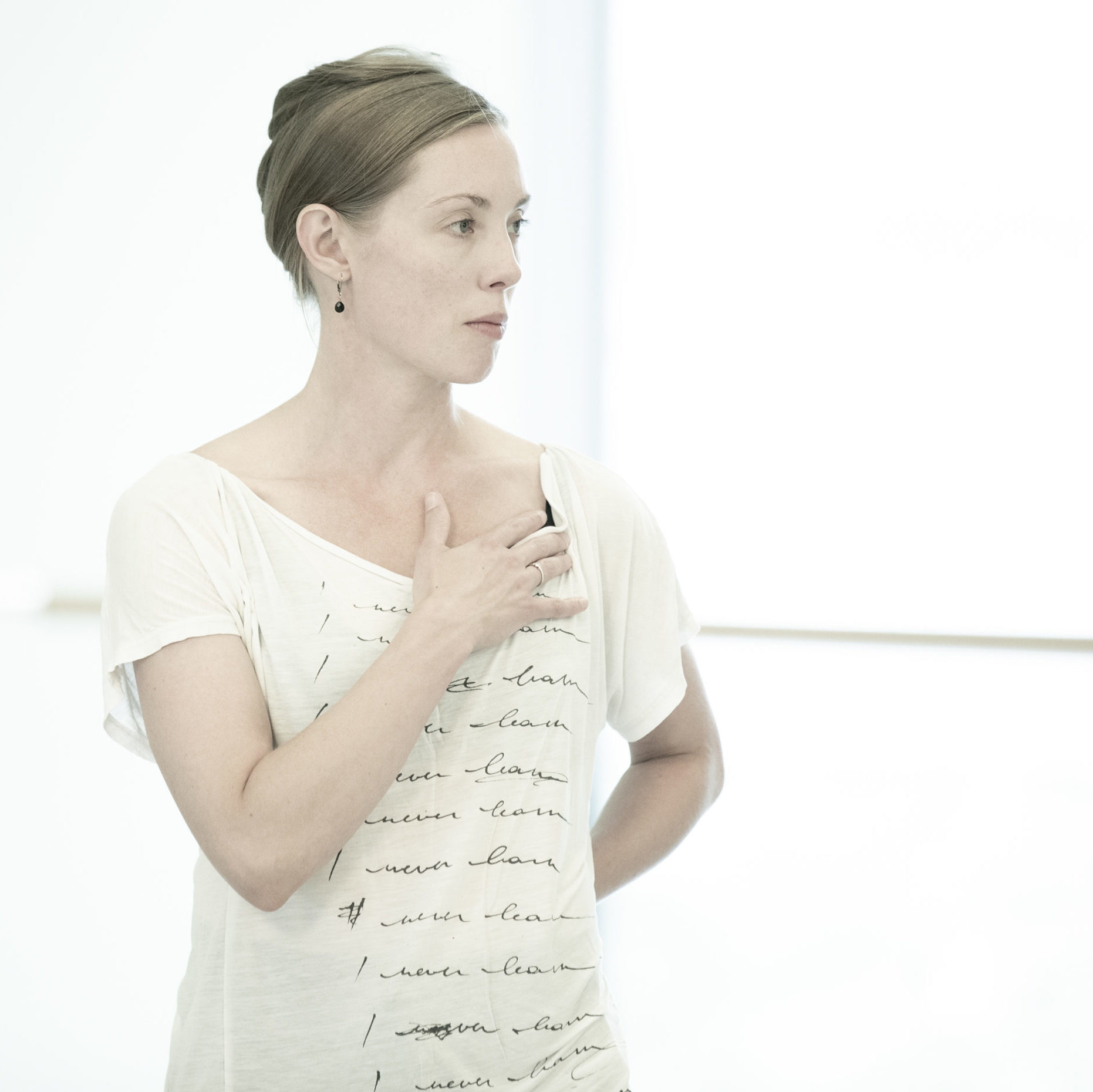 Kaitlin Standeven

Performer
Kaitlin Standeven is an independent contemporary dance artist living and working in Toronto. She is deeply motivated by what transpires when ideas and bodies come together. Most recently Standeven has engaged in projects with Allison Cummings, Marie Lambin-Gagnon, Yvonne Ng, BoucharDanse and Citadel + Compagnie. Standeven began her career as a member of Toronto Dance Theatre. Over eight seasons she originated roles in five full-length works by Artistic Director Christopher House, and was also greatly influenced by the thinking of notable creators Susie Burpee, Deborah Hay, Ame Henderson and Heidi Strauss. Her work now extends beyond performance as she aims to support, nurture and inspire through her multiple roles as a teacher, facilitator and administrator. Standeven holds a BFA from Ryerson University.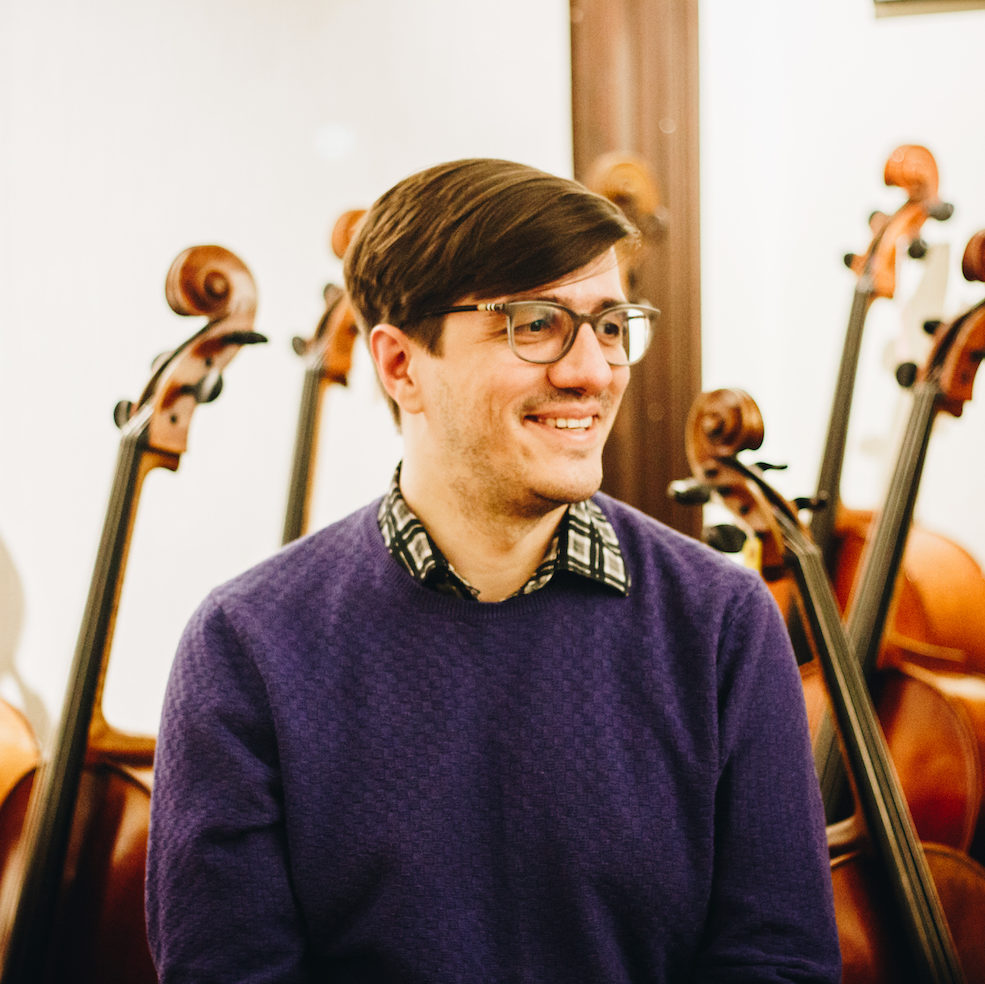 Award-winning composer Nick Storring creates scores for performers, but has also generated a body of multi-layered recorded work consisting of his own performances on a wide and largely acoustic variety of instruments. He has collaborated with a number of leading artists and organizations in contemporary music including Montréal's AKOUSMA Festival, Oxford UK's Audiograft Festival, the Esprit Orchestra, Arraymusic, Soundstreams, Eve Egoyan, Thin Edge New Music Collective, Quatuor Bozzini and Vancouver New Music. His recordings have appeared on acclaimed experimental music imprints such as Orange Milk, Notice Recordings and Entr'acte. Storring's interest in parallel art-forms has translated into several film and theatre scores as well as collaborations with choreographers such as Yvonne Ng, Deepti Gupta, and Brandy Leary. His music for 'ambient gaming environment' Tentacle was mounted with the work at the Museum of Modern Art.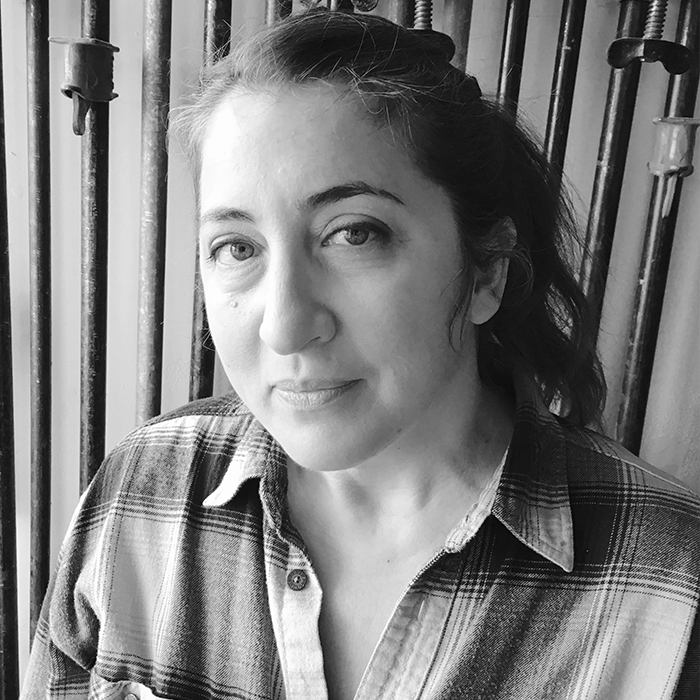 As a Carpentry major in Technical Theatre, Silvie Varone began building props where furniture and upholstery became my strengths. Silvie was fortunate to be part of the burgeoning Toronto Theatre scene, working alongside creative talents and building for large scale musicals, opera, ballet, Canadian and International plays. These experiences helped fuel and develop her skills allowing her to explore different techniques and materials opening up endless possibilities to creating and construction.
To continue to explore the versatility and design of wood, she founded Silvie Varone Design and Build in 2013. Working with sustainable woods and finishes to create original and functional furniture and develop wood products for the home. Handcrafted in her studio in Toronto focusing on beauty, strength and longevity, Silvie works in collaboration with her clients to craft for them pieces they will enjoy for years to come.