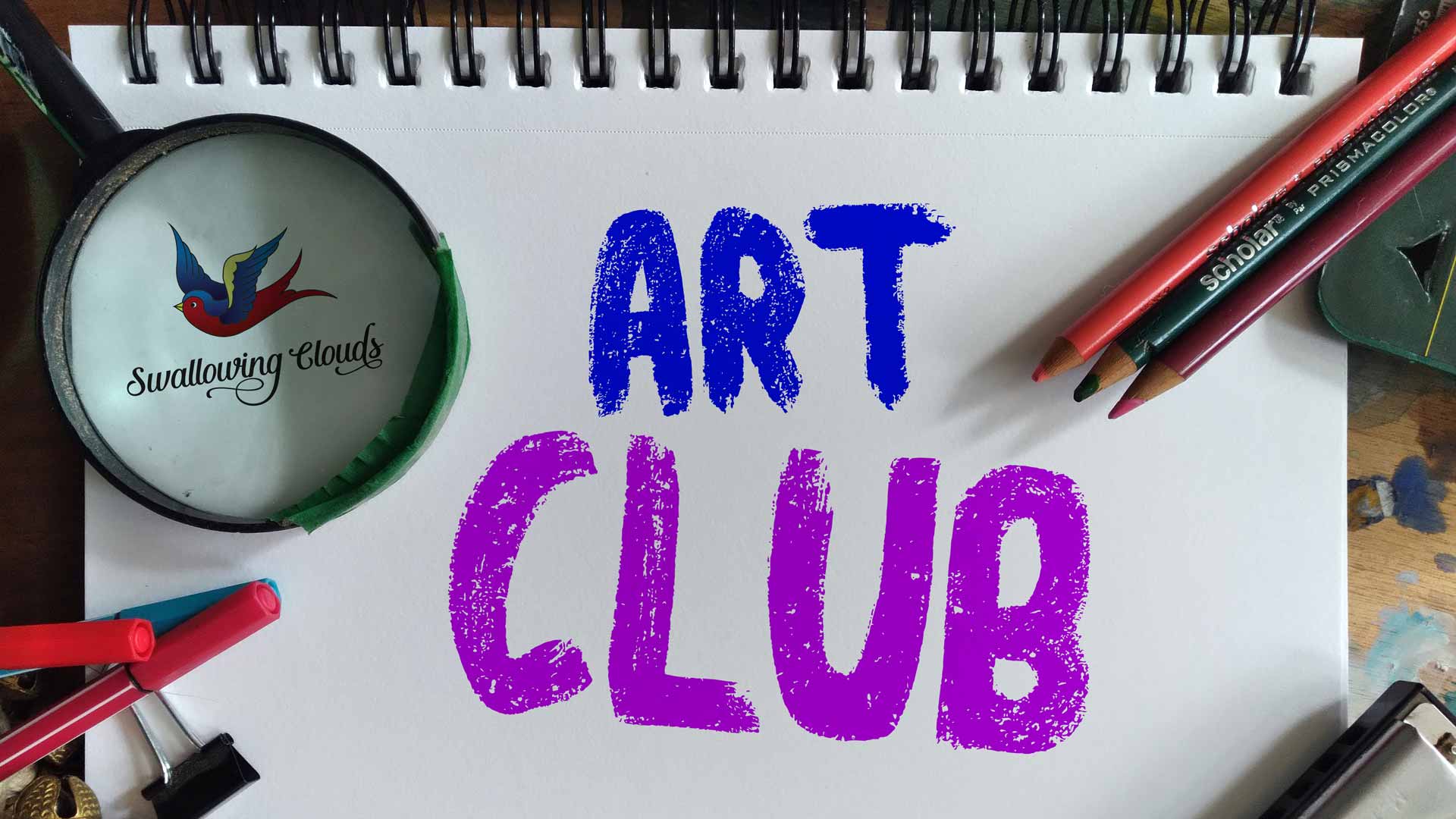 Swallowing Clouds presents: Art Club! A series of free, all ages welcome art-making sessions, hosted on Zoom. Art Club focuses on individual and collaborative creation within a supportive community setting. Participants are encouraged to participate in any way they feel comfortable, it's all about giving space for creativity without any pressure or expectation! 
Participants will be led by Swallowing Clouds facilitators as well as special guest artists through various activities which will inspire and ignite a creative spark. Participants will then be offered creative prompts to help guide their creation process and given time for independent creation, all from the comfort of their own home! Participate alone or collaborate with anyone else in your home that needs a bit of creativity in their life. Come as you are, no artistic experience necessary, all ages and abilities are welcome! 
We will explore dance and movement, music, visual art making and poetry and so much more. Participants can expect to be physically active for some part of every session and are encouraged to have any materials they might like to use on hand. Optional suggested materials to have for each session include:
paper

crayons, markers, pens, paint, pencils, pencil crayons etc…

Any other craft supplies you may already have in your home

access to a device that can play music (like your computer or phone)

comfortable clothing to move around in

a cleared space to move around (however big or small!)

any tools for your favorite medium of art-making. It's all about using what you already 

have on hand and following your creative desires!
We require an email address in order to send you the Zoom link.
Register below for any of our upcoming sessions and add a little art-making to your weekends 🙂
This workshop is free to the public.
Email: info@princessproductions.ca
Call: 416-533-8577
A note about Zoom:
Our Zoom workshops work best when participants share their video feed with us. We have had wonderful results when the participants stay with us keeping their visual feeds live. However, if you have questions/concerns about this, please reach out to our team to discuss options. Email: info@princessproductions.ca
"*" indicates required fields