The Labrador Project was a multidisciplinary arts collaboration that brought together four remote communities within Labrador. Professional dance artists and filmmakers worked together with youth aged 9-11 and guided them on a self-led creative journey, exploring their own communities as well as their own personal stories to create their unique dance videos.
The communities were North West River, Sheshatshiu, Cartwright and Hopedale. Our creative journey culminated in a public screening of our participants' works at the Labrador Creative Arts Festival in 2018.
This program is generously supported by: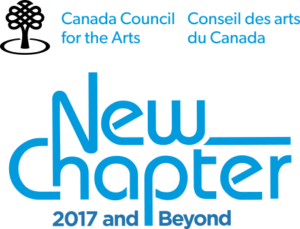 This is one of the 200 exceptional projects funded through the Canada Council for the Arts' New Chapter initiative. With this $35M initiative, the Council supports the creation and sharing of the arts in communities across Canada.
Concept and Direction: Yvonne Ng with company member Irvin Chow
Filmmakers: Chelsea McMullan & Doug Nayler,
Arts Education Manager: Laura Cournoyea