princess productions
facilitates the creation and dissemination of art and is invested in building culture within communities. We value dance/movement as an important component of communication that allows us to understand ourselves, share with each other and express ourselves as multifaceted beings.
Our Mandate: To educate and increase the public's understanding and appreciation of the arts by providing performances of an artistic nature in public places, senior citizens homes, churches, community centres and educational institutions and by providing seminars on topics relating to such performances.
princess productions was founded in 1995 by Yvonne Ng and became a registered sole proprietorship in 1996. The company was then incorporated in 1999 and became a registered charity in 2000. Since its beginnings, princess productions has commissioned, produced and presented over thirty works and dance films, which have received critical and commercial acclaim across Canada, Australia and Singapore. The works: Language, Treehouse, My past follows like dragon's tail, Stone Velvet and Fading Shadows/Returning Echoes, STICKS garnered seven Dora Mavor Moore Award nominations for performance and choreography in 1998, 2000, 2005 and 2011.
The focus of princess productions:
Choreographic creation by the Artistic Director, Yvonne Ng, through tiger princess dance projects;
To create and tour the repertoire both nationally and internationally;
To produce the biennial dance: made in canada/fait au canada Festival (d:mic/fac Festival)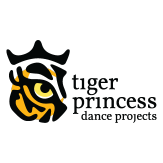 tiger princess dance projects (tpdp) has commissioned, produced and presented 25 works choreographed by its Artistic Director, Yvonne Ng, and 14 works by notable choreographers. The mission of tiger princess dance projects is to create a repertoire of works that reflect the Artistic Director's unique heritage, perspective and artistic values, and to perform these works in Canada and abroad.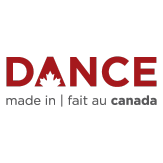 dance: made in canada/fait au canada Festival (d:mic/fac Festival) is a biennial festival that presents both new and existing works by established and emerging choreographers working in Canada. The mission of d:mic/fac Festival is to present top quality, cutting edge work and provide d:mic/fac artists with the best possible support and presentation platform.
"As an immigrant, I'm in awe of this glorious country and am grateful for the contributions to and stewardship of these lands by the peoples that went before me. This land that we created our art on holds thousands of years of human history and on behalf of princess productions' board, all our artists, our artistic and production team, we pay respect and acknowledge the First peoples who have been living on these lands for thousands of years.
It can be said that making art is the summation and expression of who we are, and it is only through recognizing our history that we have the opportunity to create and share our art with you.
Please join me in respecting and honouring the traditional caretakers of this land."
– Yvonne Ng