Review: Zhōng Xīn at Dancing on the Edge 2017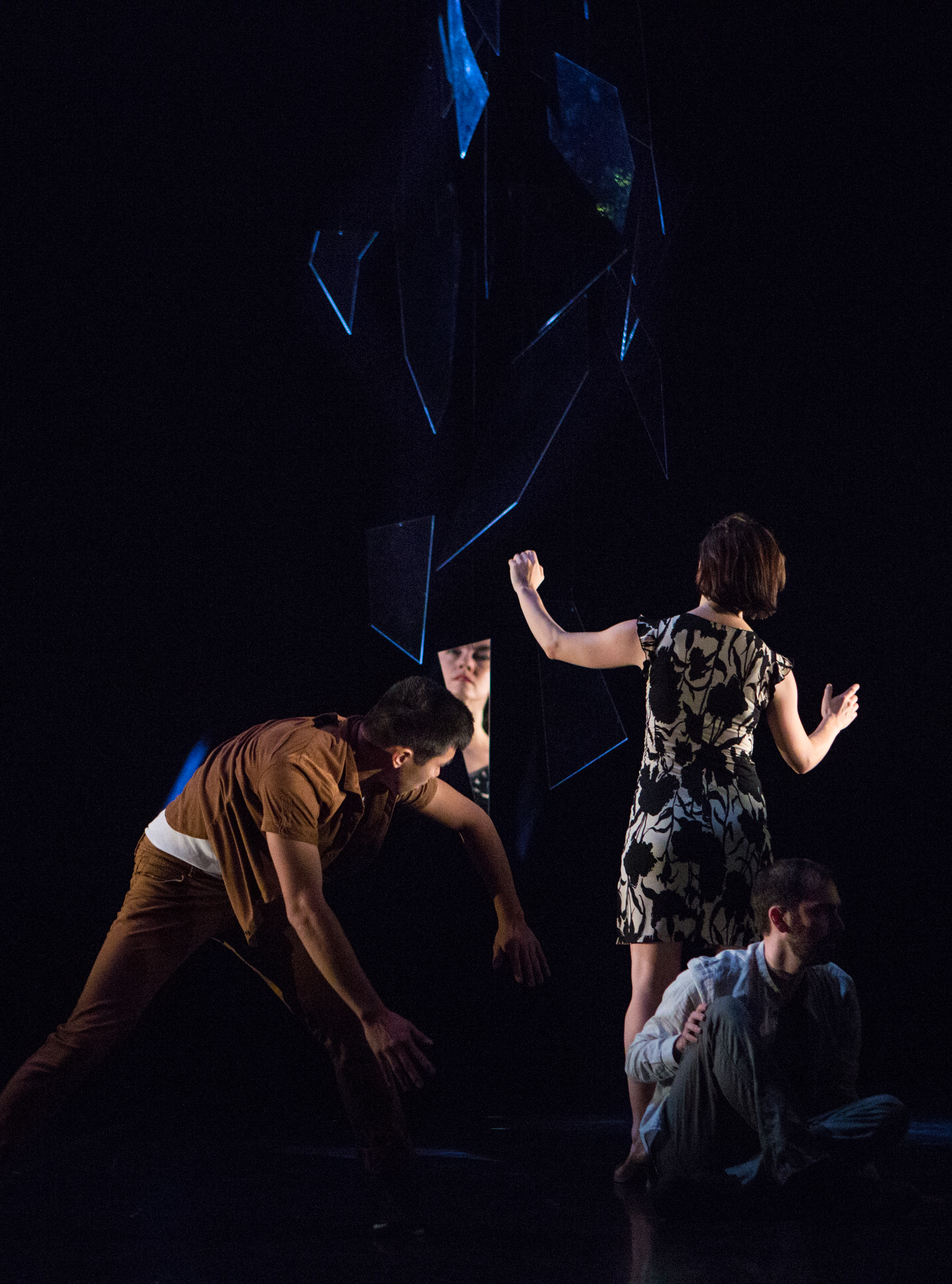 At the beginning of July, tiger princess dance projects reunited Mairéad Filgate, Luke Garwood, and Irvin Chow to perform Zhōng Xīn at the Dancing on the Edge Festival 2017 in Vancouver, BC.  Peter Dickinson gave his thoughts on the performance in his review of Edge 2, a mixed program of dancers from around the world. On Zhōng Xīn, Dickinson had this to say:
"Finally, demonstrating that she can go compositionally maximalist when she wants to, Yvonne Ng, whose spare autobiographical solo is also included in this year's Edge 1 program, serves up a boldly expressive (and even expressionist) trio with her excerpt of Zhōng Xīn. Superbly danced by Mairéad Filgate, Irvin Chow and Luke Garwood to a booming score by Max Richter, the work plays out, on one level, as a love triangle in which none of the points can connect. Indeed, it was surprising to me just how little actual partnering there was in the piece. Instead, like sub-atomic particles colliding in space, the dancers are as repelled as they are attracted by each other's energy, and the moments that registered most powerfully for me were the ones in which each performer obsessively repeated a gestural or movement pattern in his or her own isolated world: Filgate, otherwise standing still, windmilling her arms wildly in the air; Chow running from point to point on the floor like he is playing tag with himself; and Garwood, at both the top and the end of the show, waving his hands in front of his face. As with the excerpt from Quartet, what Ng showed here only wets one's appetite for more."
To read the rest of Dickinson's review on Edge 2, click here.