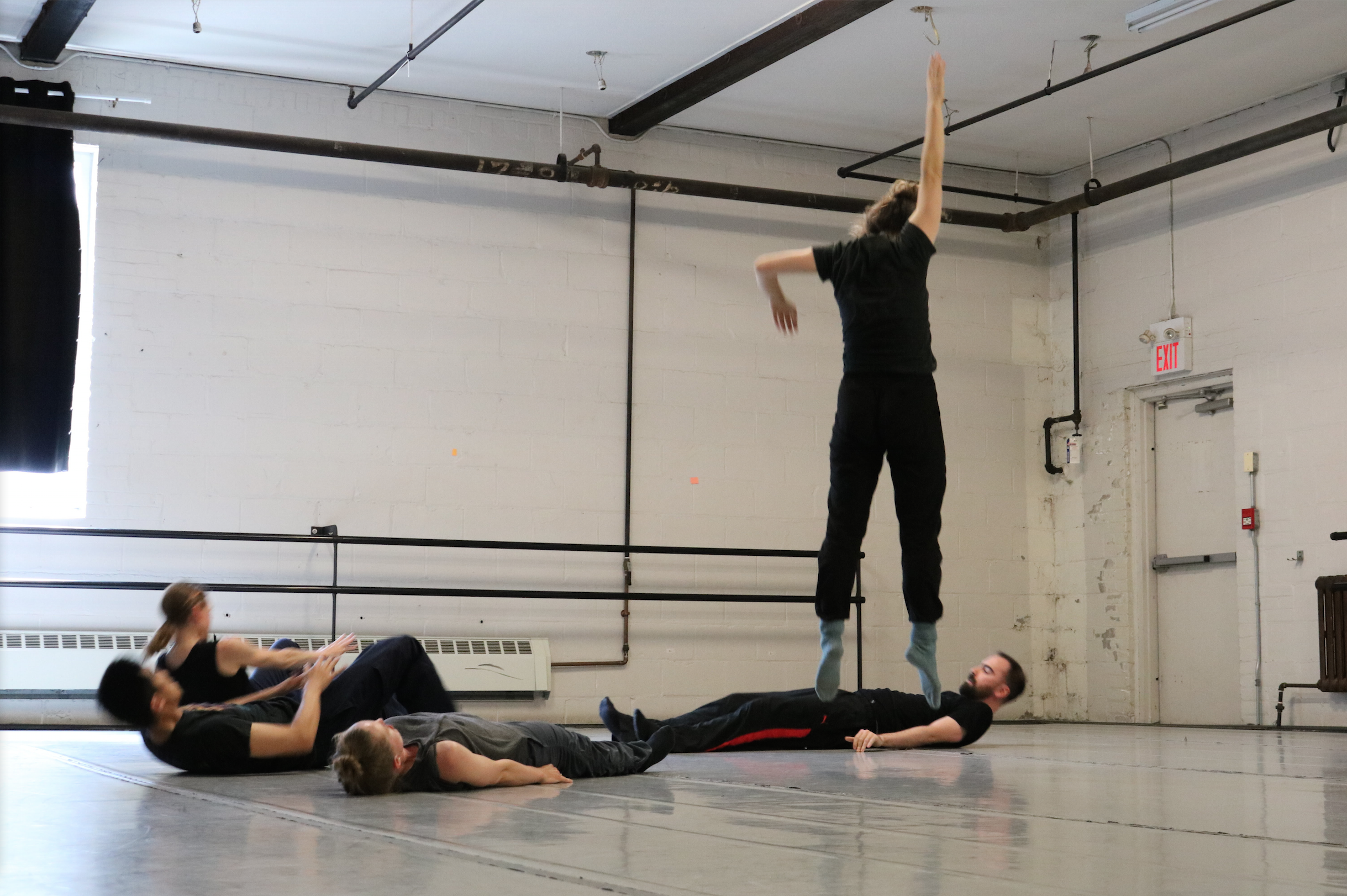 It's a Patreon first for us!
Our team is working hard at developing our new production, Wéi  – 成为 and we need your help in order to make the creative process sustainable without losing the projects artistic integrity. For only $2.00 per post published on our channel (which will be no more than once a month), you will receive exclusive perks including behind-the-scene footages of this work as it grows, transforms, and emerges to full production.
Concept and creation by Yvonne Ng, with artistic collaboration from performers Johanna Bergfelt, Irvin Chow, Mairéad Filgate, Luke Garwood, and Kaitlin Standeven. Composed by Nick Storring, and outside eye from Marie-Josée Chartier.
Wéi – in mandarin means "to become".  It's also a play on sound – wéi – which also means why? This work proposes that a group can write a cohesive story together on stage – depicted through spontaneous composition from these five dancers creating an abstract non-linear narrative.
"My interest lies in the exploration of the question 'what makes us who we are?' Is it memory (biological) or is it imitation (experience) or is it all preordained and our fate is set?  This is a glimpse into what we're creating that we want to share with you. We would love to provide regular updates on the progression of this piece and hear from you." 
– Yvonne Ng, Artistic Director
Join us! Your support will enable us to go a long way. Subscribe to our Patreon channel and immediately unlock amazing benefits including a sneak preview of our first work-in-progress video of Wéi and more.
Photo by Laura Cournoyea