Morgyn Aronyk-Schell: Swallowing Clouds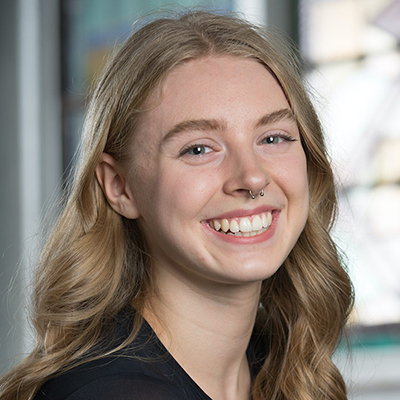 Morgyn Aronyk-Schell: Swallowing Clouds
Hello all! The world has no doubt been unpredictable and unfamiliar these days. I hope you're keeping safe and in good spirits.
I've been hard at work reflecting on the state of the world and the state of myself. In my reflections I've noticed a greater need for art in my life these days, or at least an even greater appreciation. I've been so fulfilled by returning to creative hobbies I once loved or never put enough time into, and exploring new crafts.
Lately I've been trying to release myself from pressure or any expectations about productivity or the outcomes of my explorations. I'm trying to follow my intuition and create freely and randomly, without restraint or overthinking. Which, for a chronic overthinker like me, is easier said than done. But I'm working on it.
I'm breathing deep and trusting in myself more. I'm taking inspiration from my memories of working with the kids in the Swallowing Clouds program. Children tend to have a natural way of accepting the unknown and being flexible and open to whatever comes their way. I'm trying to mimic this approach to living and it has been liberating to learn a new skill without the fear of failure interfering, or stopping me before I even try. I've gained an appreciation of failure, as a welcome challenge and an opportunity to learn.
This shift in perspective has been hugely impactful, I feel more creative, open-minded, loving, patient, and hopeful than I have in a long while. In case you're wondering what artistic endeavours I've been undertaking, I've been teaching myself how to crochet, so far completing a throw blanket, a hat, and a few odd granny squares and flowers. I've also been dancing freely in my room more than usual, doing a little bit of drawing and painting, gardening, and doing lots and lots of journaling. These things have helped ground me and have reminded me to value fulfillment over productivity.
I've also had the pleasure to keep working with the Swallowing Clouds team on a new online program: Spring Awakening! You can see what we've been busy creating and try out the activities with your families on the website!
It's been a real comfort to stay connected to this community despite the physical distance. I've also come to form an even greater appreciation for community these days. We all need a place where we feel like we belong, where we feel we can take up space and our ideas are nurtured, supported and encouraged.
We are stronger together, we are not meant to live alone, we're not built for isolation. We are however, resilient and resourceful and have found ways of connecting through this challenging time which has been a profound comfort and relief to me.
I'm sure you've all been keeping busy, hopefully returning to the real work of truly living. I hope in reading this you've found some comfort and inspiration. I am eager for the day we can share space.
Bio:
Morgyn is a Toronto-based dance artist who graduated from the School of Toronto Dance Theatre in 2019. She has been visiting family in Edmonton, Alberta since the Co-Vid outbreak began, enjoying the company of her family's 3 dogs and 6 cats. She's looking forward to bridging the various distances that are keeping us apart in the (hopefully) not so distant future.
Photo by Cylla Von Tiedemann