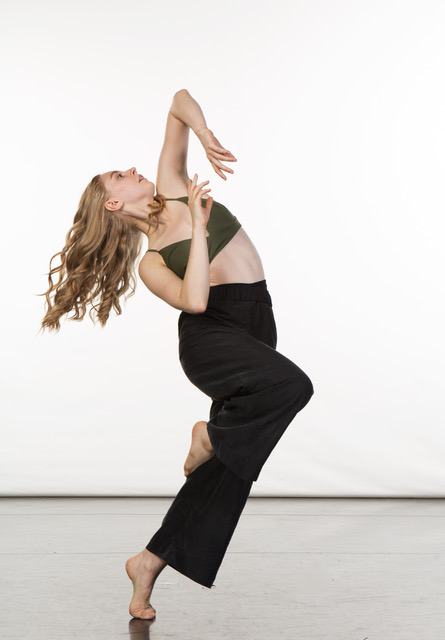 Morgyn Aronyk-Schell: Swallowing Clouds Apprentice
I hope you're hungry,

Today we're going to be swallowing clouds- and a few apple slices too, if that's your thing
Take a deep breath and feel the wispy fluffs dissipate on your tongue 
Dance their way down your throat and lie warmly in your stomach
Fuel for play, 
For contemplation
Nature merging with humans, exploring human nature 
It's a breezy day, so the clouds don't rest there too long
They trickle downward and tickle your toes
Propelling you through a room that is new but feels like old 
That's right, we're allowed to make mistakes here 
Here, mistakes make right 
A sudden cartwheel disrupts the clouds
Sending them whirling
Every which way
The clouds are ready to make their escape 
They choose the closest exit
Some out the eyes
And we watch with great attention
Some out the ears 
And we listen to the story or the song
Some dissolve, pass right through us, and leave us changed forever
Transform us into a different version of ourselves 
Or a cat
Or Godzilla 
Let's chase the clouds on their next journey 
If we get lost we can always journey a map to guide us back 
Hop on the musical islands 
Clusters of color and sound and motion 
But do it quick because the floor IS lava 
Set back the clock and charge your magnets 
Because it's time to get to the bottom of this burning question
Who really owns the sky? 
And does the same person own the clouds too? 
I'll show 
And I'll tell
If you too will tell and show
Let's agree to agree, shall we?
We can unwrap this present moment 
And help each other pick up the pieces at the end 
Blank room
Blank pages
Full room
Full pages 
For now I'm full 
But I know, come snack break, I'll be ready to swallow more clouds. 
About Morgyn Aronyk-Schell
Morgyn is a Toronto-based dance artist from Edmonton, Alberta who graduated from the School of Toronto Dance Theatre in May 2019. Morgyn has loved getting to know the participants and other facilitators throughout her time as a SCAF, and was inspired, in true Swallowing Clouds fashion, to create a poem for her first blog entry.
About SCAFs
Our Swallowing Clouds™ Apprentice Facilitators (SCAFs) are emerging artists that come from a range of art disciplines. Through our dance-based Swallowing Clouds program, tiger princess dance projects provide a learning experience where our SCAFs can apply their artistic training in a professional dance workspace. In turn, they learn about the intricacies of our Swallowing Clouds™ community literacy and dance program that focuses on the creative process.
Photo by Cylla von Tiedemann