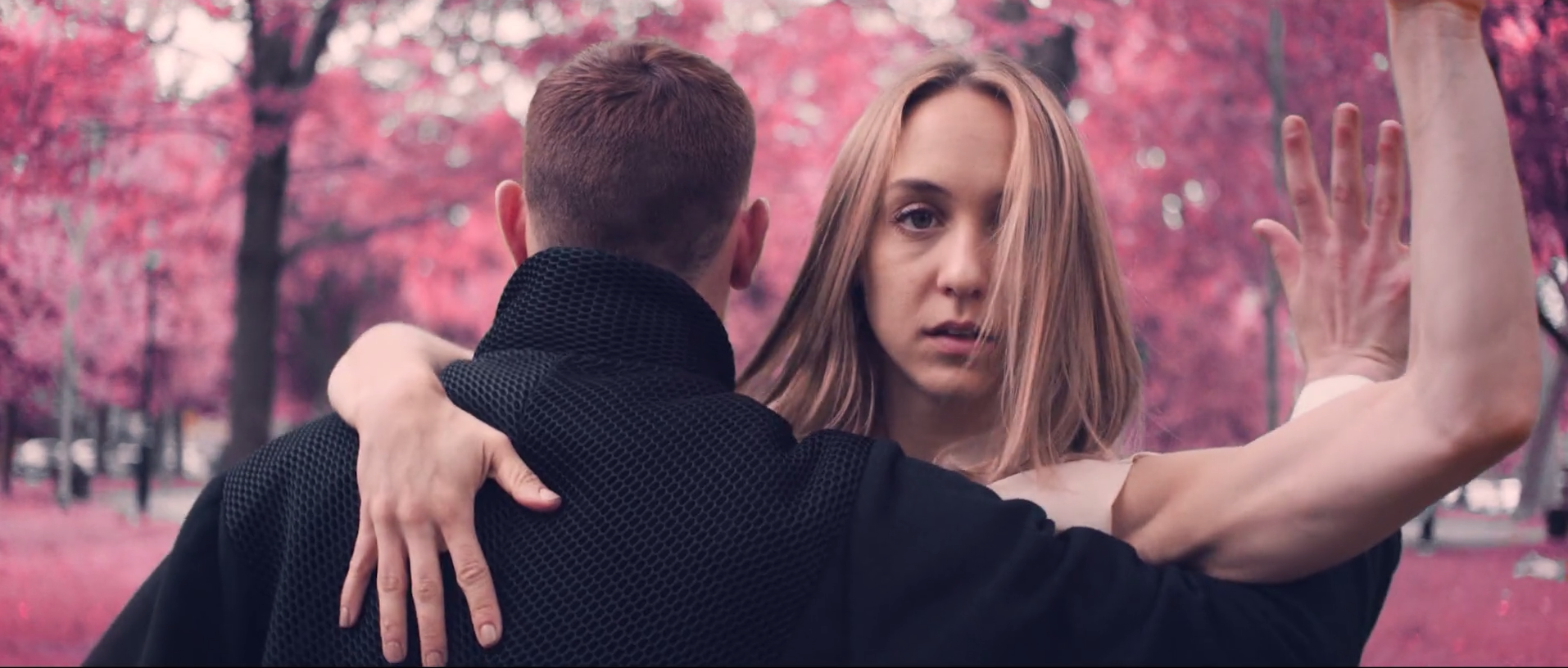 Photo: 'Wake' by Katherine Macnaughton, Emmanuel Hessler, Performer: Ashley Werhun
CALL FOR FILMS
Deadline Extended: Thursday, March 28, 2019
dance: made in canada/fait au canada Festival (d:mic/fac) is the only Toronto- based biennial summer festival of contemporary dance. The not-for-profit festival was founded in 2000 by Yvonne Ng and princess productions.
We are looking for dance films of any genre to showcase at the Betty Oliphant Theatre during the festival (August 14 -18, 2019). The Moving Pictures Award (a cash prize) will be presented to the best dancefilm receiving its Toronto premiere at the d:mic/fac.
d:mic/fac fills a mid-market niche by presenting culturally-diverse, independent dance artists from across Canada. Because of its multi-disciplinary nature, the festival is a popular choice for both seasoned art aficionados and new dance and dancefilm audiences.
We are looking to program short (under 15 minutes) films and documentaries that address the intersections of movement and media.  Individuals and groups may submit films only via link/password combos to an online viewing location such as Vimeo.
Please send a completed registration form (attached), support material and 1 or 2 high resolution images (minimum 300 dpi) from your film to curator Kathleen Smith at film@princessproductions.ca. Please complete one form for each film you are submitting.
Entries must be received by Thursday, March 28th, 2019 at midnight.
All films selected will receive an honorarium. Although we cannot offer feedback on submitted films, a response to all submissions will be made in a timely fashion, and complete film programming for d:mic/fac Festival will be announced in May.
Download the Registration Form (PDF)
---
APPEL À FILMS
Délai prolongé: Jeudi 28 mars 2019
dance: made in canada/fait au canada Festival (d:mic/fac) est le seul festival estival biennal de danse contemporaine à Toronto. L'évènement à but non lucratif a été fondé en 2000 par Yvonne Ng et princess productions.
Nous présenterons des films de danse de tout genre au théâtre Betty Oliphant pendant le festival du 14 au 18 aout 2019. Le prix Moving Pictures assorti d'une bourse sera présenté au meilleur film de danse présenté en première torontoise à d:mic/fac.
d:mic/fac comble un créneau de mi-marché en présentant de la danse indépendante et culturellement diverse créée Canada. De nature multidisciplinaire, le festival est populaire autant auprès des grands amateurs d'art que des nouveaux publics de danse et de film de danse.
Nous cherchons courts-métrages, soit des films ou des documentaires de moins de 15 minutes, qui se penchent sur l'intersection entre mouvement et média. Les personnes et les groupes peuvent soumettre des films uniquement par un lien internet sur une plateforme telle que Vimeo.
Veuillez envoyer un formulaire d'inscription ci-joint, la documentation d'appui et une ou deux images en haute résolution (minimum 300 dpi) à la commissaire Kathleen Smith à film@princessproductions.ca. Veuillez remplir un formulaire par film.
La date limite pour soumettre un dossier est le jeudi 28 mars 2019 à minuit.
Les réalisateurs de tous les films programmés recevront un cachet symbolique. Bien que nous ne sommes pas en mesure d'offrir des retours sur les dossiers, nous répondrons aux demandes promptement et la programmation du festival sera annoncée en mai.