Consider princess productions on Giving Tuesday!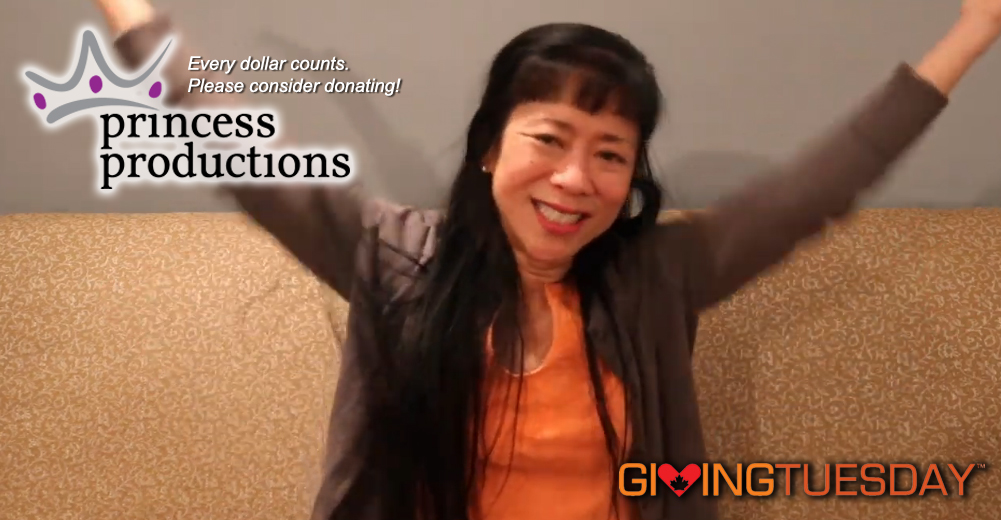 Mark your calendars! This year, Giving Tuesday is on November 27th, a day where charities, companies, and individuals, join together to share commitments, rally for favourite causes, and think about others.
Your contribution on Giving Tuesday will go directly towards strengthening our arts education programs that cater to a wide range of skill-levels and age:
Moving Stories™ program – Bringing youth and senior citizens together to explore artistic creation and expression.
The Labrador Project – A program that brings together Canadian artists, and youth aged 9 – 11 in remote communities in Labrador, through the creation and production of dance films which celebrate their communities, cultures, and personal stories.
Swallowing Clouds program – Through poetry, movement, music, and visual arts, professional artists work alongside youth, in a journey of the creative process.
Every dollar through our Giving Tuesday campaign will help us go a long way.