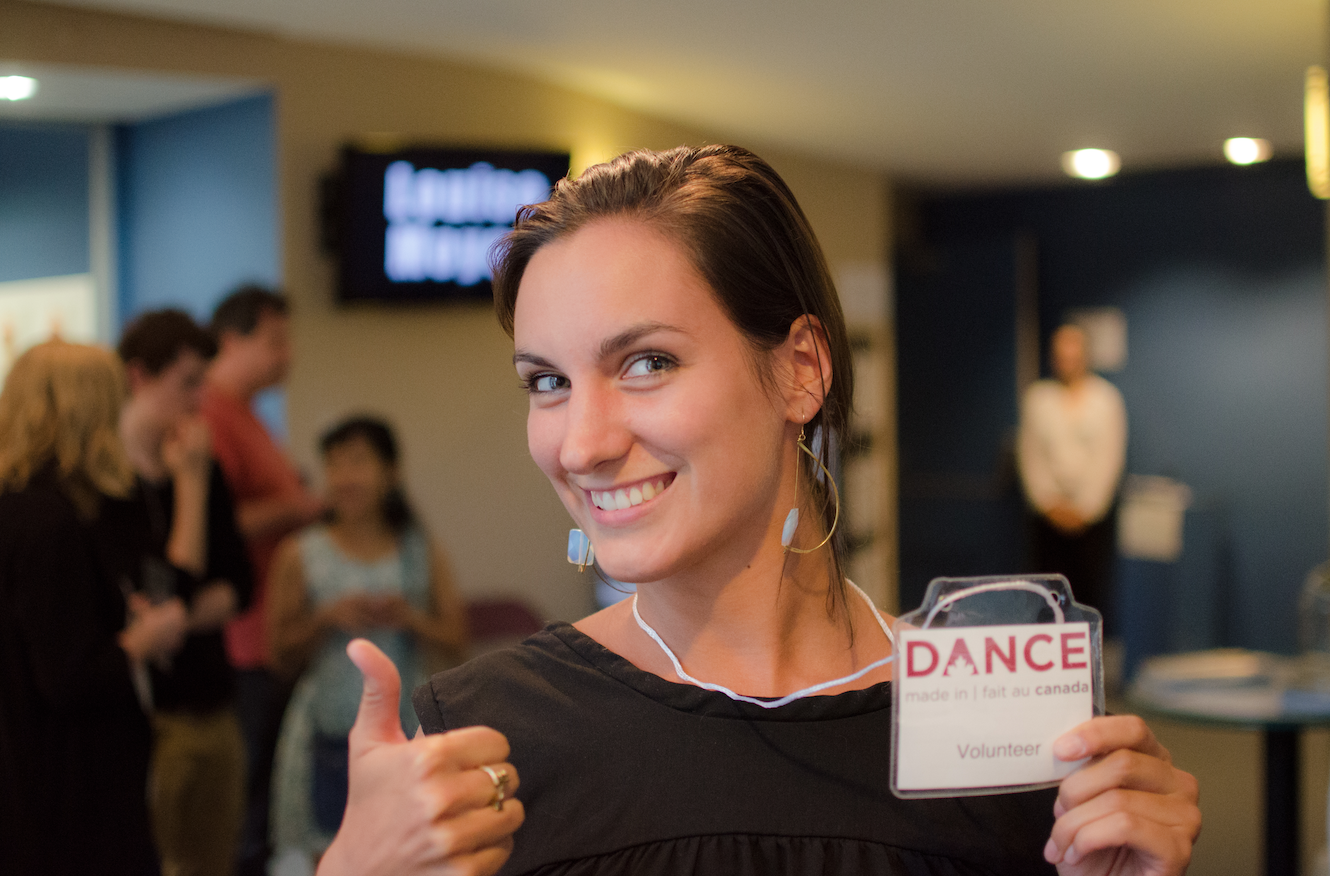 Photo: Marie Lambin-Gagnon, taken by Irvin Chow
dance: made in canada / fait au canada (d:mic/fac) is looking for volunteers for its biennial contemporary dance festival. The festival includes a curated Mainstage Series, lottery-drawn Series, WYSIWYG and an Arts Encounters program featuring interdisciplinary programming such as dance films.
The festival will take place from August 14th – 18th, 2019 in and around the Betty Oliphant Theatre (404 Jarvis Street, Toronto).
Volunteers are a vital part of making d:mic/fac Festival a success. Volunteers will represent the festival in welcoming and directing audiences to our events, engage with members of the dance community, answer questions from patrons, assist with display set-up, and more.
We strive for a friendly and safe working environment for our volunteers at dance: made in canada / fait au canada (d:mic/fac). Each and every volunteer plays a significant role in the festival. d:mic/fac would not be possible without the support and dedication from our generous volunteers.
Volunteers must be able to stand for long periods of time, be comfortable with interacting with patrons, can work outdoors, and most importantly, and have a passion or curiosity towards dance and the performing arts.
In return for your hard work and dedication, dance: made in canada / fait au canada (d:mic/fac) offers:
An opportunity to gain new practical skills and knowledge working at an exceptional contemporary dance festival
Network with d:mic/fac 2019 festival staff, dancers, choreographers, and industry professionals
The opportunity to share your love for dance
Access to complimentary d:mic/fac performances and events
The appreciation and thanks from the d:mic/fac team
If interested, or to learn more about volunteering with us, please contact Sam Hale at sam@princessproductions.ca.