Brandon Valdivia – Swallowing Clouds Musician 🎶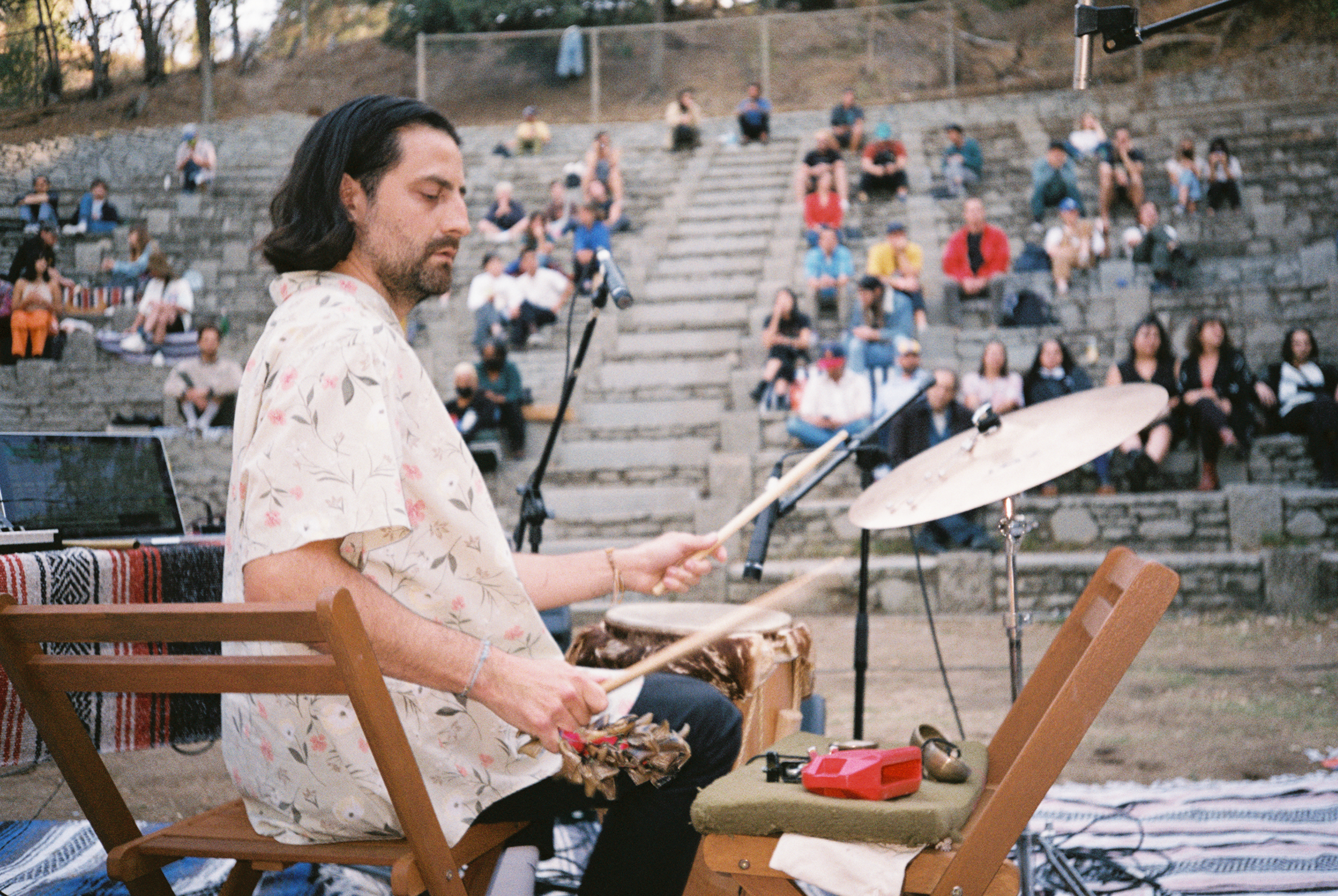 Brandon Miguel Valdivia 
Brandon Miguel Valdivia is a drummer, percussionist, flautist, composer based in Toronto. His current musical projects are Not in the Wind, Not the Flag, Mas Aya, Above Top Secret, the Cosmic Range, 2017 Polaris Prize Winner Lido Pimienta and has recorded with prominent Canadian artists such as US Girls, Glenn Buhr A Tribe Called Red, Shad and 2018 Polaris Prize Winner Jeremy Dutcher. He has worked on live music accompaniment and sound design for theatre and dance with artists and companies such as Lilia Leon, Jumblies Theatre, Clay and Paper Theatre, Red Snow Collective and most often with Aluna Theatre. He is passionate about musical and interdisciplinary work that is innovative, inclusive and which endorses cross cultural dialogue and understanding.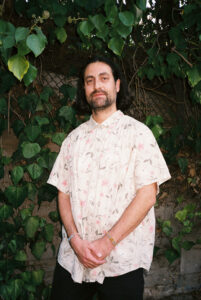 Text from Interview with Brandon: 
Brandon has worked for tiger princess dance projects composing music on Swallowing Clouds for 7 years. Growing up, his parents were both musicians and encouraged him to expand his creativity musically and to follow his passions. He grew up playing the recorder and was in a small children's band that stemmed from a band/theatre program in of Chatham, ON. Once he realized he really enjoyed playing and learning music and you could have a career in it, he followed his passion and hasn't stopped since. 
During the pandemic, Brandon has been very grateful to have continued working on his music and also  with our wonderful Swallowing Clouds artists – creating body percussion videos. His main interests are drumming, percussion, keyboards and electronics. When the pandemic hit, all of Brandon's projects were put on hold or canceled altogether. Although the pandemic has been very life altering, Brandon found right at the beginning he was aware of how much time he has to work on his music. As a father with young children, he is always busy and on the go, but because of the pandemic he was left with lots of time. He used this time to work on his music and bring back old compositions he never finished or got around too. 
He had loose compositions from his residency at Agha Khan Museum and took those compositions and give more direction and purpose, more cohesive and full. After spending time on those compositions mixed and mastered he got signed on a label and was able to release an album and music videos – MASCARAS. Brandon and his partner Lido Pimienta performed virtual concerts together and were fortunate enough to perform at festivals in Calgary, New York, and Massachusetts. In November 2021 a tour was set for opening for bands internationally, unfortunately it did get canceled due to the pandemic but is something they are hoping to return to in June 2022.
The release of his new music – MASCARAS was very well received by audiences and was especially liked in the US. Brandon booked multiple tours and concerts and were able to perform some of them, but most were canceled due to the pandemic. Regardless of cancellations, he was very happy with how it was perceived and is hopeful he will be able to perform it once venues begin to open up to having live performances.
Brandon, a father, has been balancing and learning how to handle his  children's experience of  attending virtual school at home on top of his music and the health of all of his family members while trying to travel and perform. Brandon has been so grateful he has been blessed with so many projects during such a difficult time for artists.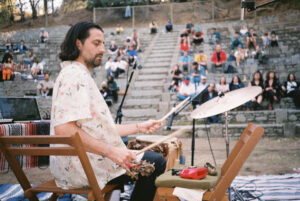 How do you stay inspired? 
The pandemic was so challenging for so many people and especially for the arts community. Brandon was so fortunate for all of his opportunities but still struggled as everyone did. To stay inspired and creative, he took advantage of the time to go inwards and focus on going from super busy to stillness. He always had inspiration in him, but did not have the time to focus on it. He was able to go back to older compositions and ideas and really dive deeper into them because he had the time to focus. He really took this as a great opportunity and was trying to look at the bright side of everything. Pulling inspiration from the busyness and energy of young toddlers helped him on a daily basis.